'Fifty Shades Darker' Movie Update: Official Release Dates For 'Darker' And 'Fifty Shades Freed' Announced At CinemaCon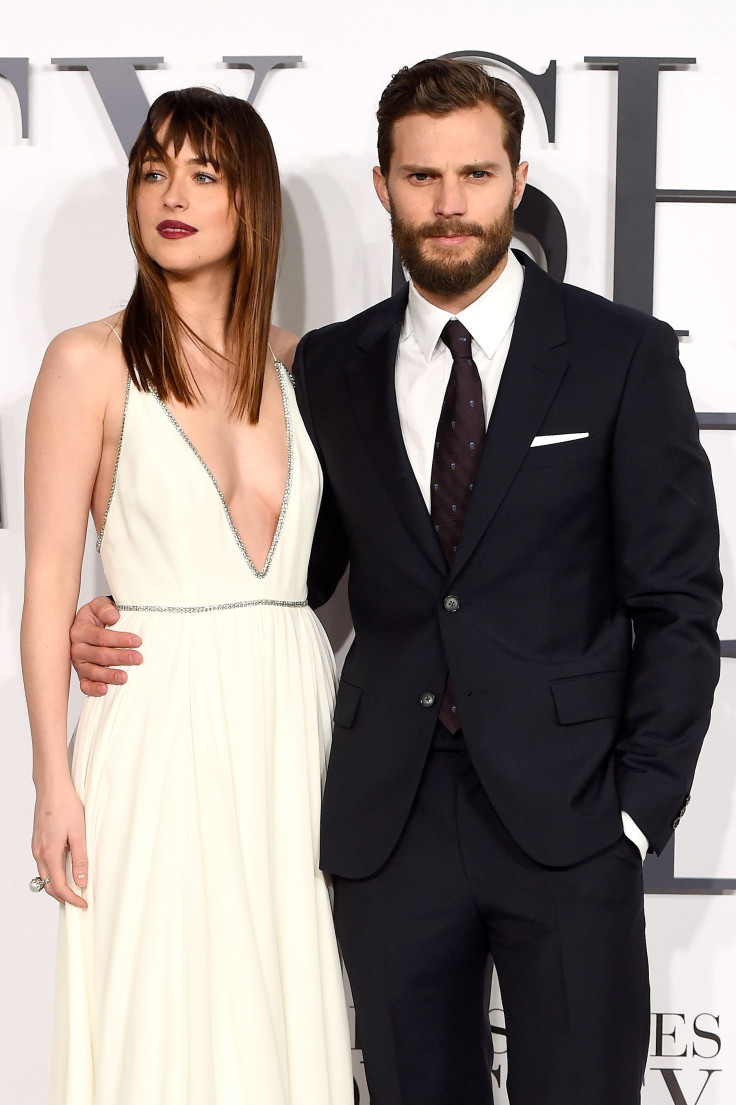 "Fifty Shades Darker" is officially coming to a theater near you. After months of rumors regarding a potential release date for the second installment in the "Fifty Shades of Grey" series, Universal Pictures Chairman Donna Langley confirmed the continuation of the franchise at CinemaCon in Las Vegas Thursday.
After discussing the box-office success of the erotic romance released on Valentine's Day -- starring Jamie Dornan as a BDSM-practicing billionaire Christian Grey and Dakota Johnson as his inexperienced lover, Ana Steele -- Langley showed a reel of the film's biggest moments. At the end of the clip, the tagline "Curious for more?" appeared on the screen, followed by the official release dates for the next two "Fifty Shades" films.
"Fifty Shades Darker," which is based on E.L. James' second novel in the series, will premiere in theaters Feb. 10, 2017. The third and final installment, "Fifty Shades Freed," will be released on Feb. 9, 2018.
© Copyright IBTimes 2023. All rights reserved.