'Fifty Shades Freed' Star Brant Daugherty Teases 'Steamy Scenes' In Sequel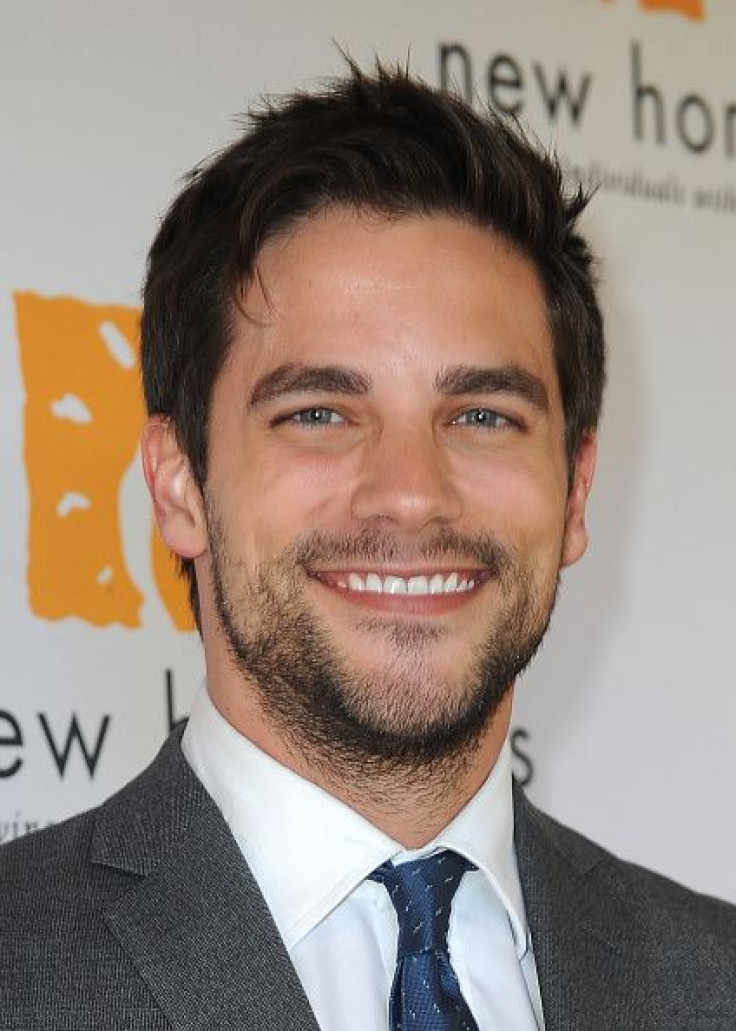 "Fifty Shades Freed" star Brant Daugherty recently opened up about his role as Anastasia Steele's (Dakota Johnson) bodyguard, Sawyer, in the sequel.
While speaking with Entertainment Tonight, the actor confirmed that Sawyer will have some steamy scenes in the film. In fact, Daugherty has seen some of the final edits, and he's pleased with how they turned out.
"I've seen some of the scenes and it looks good. I'm so excited. I'm a little interested to see how my mom is going to react to it. I think my mom would probably say, 'Brant! I told you, when you moved to Hollywood, don't take your clothes off!'" he said.
Daugherty also has nothing but wonderful things to say about his co-star, Johnson. "She's the best to work with. She's immensely talented and it's always interesting to watch somebody give an amazing performance when you're standing this far in front of them. There's, like, five percent of your brain where you're just like, 'Oh my God, she's just crushing this right now! And the rest of the 96 percent of you is in character," he said.
Meanwhile, Daugherty, who played the role of Noel Kahn in Freeform's "Pretty Little Liars," also weighed in on rumors that he's returning to the spinoff. The network confirmed that the spinoff will center on Mona (Janel Parrish) and Alison (Sasha Pieterse). However, the actor still doesn't know if he will make a cameo in the show since Noel was beheaded in the finale.
Still, Daugherty couldn't deny the fact that he misses "Pretty Little Liars" every single day. "It was the best experience. I had no experience when I got on that show and they really gave me a chance to blossom as an actor, and we had seven incredible seasons with this amazing fan base and everyone was so enthralled by the show and so enthusiastic, and it's left a big hole in my life. I've got to say, I'm able to move on and do different things now, but I do miss it of course," he said.
"Fifty Shades Freed" is slated to hit theaters in February 2018.
© Copyright IBTimes 2023. All rights reserved.