'Fifty Shades Of Grey' Movie Isn't Sexist, Says Lead Actor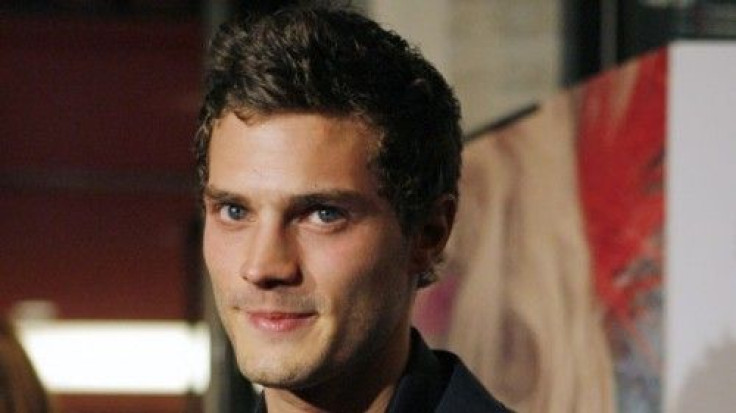 Jamie Dornan, 32, star of the upcoming "Fifty Shades of Grey" doesn't think the upcoming film is sexist. The Universal Pictures movie will reach theaters next month and Dornan is defending the movie's controversial subject matter, warning viewers that the dominance and submission aspect of the film is not the most important part of the storyline.
"The love story is more important than the BDSM aspect," Dornan, who plays Christian Grey, told Elle UK on Friday. "I mean, we are going to tell a love story, you know, it can't just be what happens in the Red Room, that's not a film. There's so much more going on than that."
"Fifty Shades of Grey" is based on the 2011 novel of the same name by British author E.L. James. It is the first in a trilogy of books, and the series has sold more than 100 million copies worldwide. "Fifty Shades Darker" and "Fifty Shades Freed" are also included in the trilogy. The movie began filming in November 2013 and will reach viewers on Valentine's Day.
"I can understand why people say tying a woman up and spanking her is misogynistic. But actually, more men are submissives than women. Very powerful men," Dornan added. "It's a far bigger scene than I imagined: in pretty much any city in the world that you could name, people want to get spanked with a paddle with studs on it."
The film is centered on Anastasia Steele, a young college student who meets Dornan's character and falls in love with him, though some of his personal preferences seem disturbing. Actress Dakota Johnson will play opposite Dornan.
© Copyright IBTimes 2023. All rights reserved.