Fired For Being Muslim? New Jersey Teacher Sues School Over Alleged Discrimination After Showing Malala Video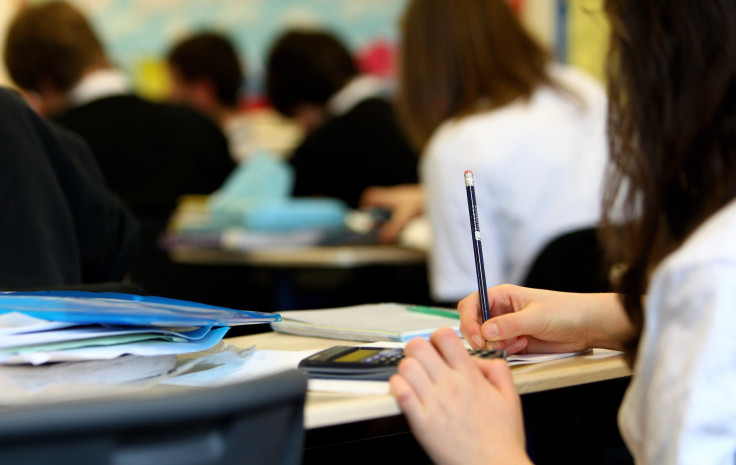 A teacher in New Jersey filed a lawsuit this week against local school officials alleging they had fired her because she is Muslim. Sireen Hashem, who taught for two years at Hunterdon Central Regional High School in Flemington, New Jersey, argued that she lost her job after a series of run-ins with the administration that started with her showing students a video of young Pakistani activist Malala Yousafzai. In the lawsuit, Hashem said she was told not to "mention Islam or the Middle East" or "bring her culture, life experience or background into the classroom."
Hashem, who identifies as an Arab and Muslim-American of Palestinian descent, first worked at Hunterdon as a student teacher and was later hired full-time in the social studies department. At one point, Hashem sat in the classroom of a white teacher as she showed a video of Malala. Hashem played the same clip for her class that day.
When a parent complained, Hashem's supervisor Robert Zywicki told her she "could not teach current events in the same manner as her non-Arab, non-Palestinian and non-Muslim colleagues," according to the lawsuit.
Months later, a parent alerted administrators when Hashem translated a Skype conversation between a group of students and a Palestinian man whose story appeared in the book "The Lemon Tree." Another guardian complained when Hashem assigned an essay comparing the actions of abolitionist John Brown at Harper's Ferry to the 9/11 attacks orchestrated by Osama bin Laden. Students began sharing a Facebook post calling Hashem anti-Semitic, Courthouse News reported.
The grievances snowballed, and superintendent Christina Steffner met with Hashem, who was told "she caused trouble because she was Palestinian," according to the lawsuit. Hashem's contract was not renewed for the 2015-16 school year, and a month later, the FBI visited her home after hearing that she'd threatened the school board. Hashem denied the claims.
This week, Steffner rejected the basis of Hashem's lawsuit in a statement to NJ.com. "I want to very clearly state that Ms. Hashem's allegations against me are untrue," she wrote. "I have never made a personnel decision based on any improper purpose. The statements attributed to me are factually wrong and may even be defamatory."
Hashem is suing for damages and lost wages, the latter of which totaled about $61,000 annually, according to MyCentralJersey.com. Her lawyer, Omar Mohammedi, would not tell the Daily Beast whether she'd found a new job, but he said she was "really hurt emotionally" and "crying all the time."
Meanwhile, students took to social media to protest Hashem's firing and support her lawsuit:
© Copyright IBTimes 2023. All rights reserved.