First Look at 'Harry Potter' Studios to be Opened to Visitors in 2012 [PHOTOS]
Come the spring of 2012, you will be able to walk into the world of Harry Potter.
A three-hour walking tour through the Making of Harry Potter installation at the Warner Bros. Studios Leavesden outside Watford, England, is set to take visitors behind the scenes of the most popular wizard film series of all time.
The studios where all eight Harry Potter movies were made will be open to the public for the first time, offering a glimpse of sets, costumes, props, and many other displays associated with the making of the film series.
The exhibit showcases The Great Hall set in great detail, right from the doorway with detailed panels to the fireplace and the dining table inside. Other highlights that should make the visit a memorable one include a Harry Potter souvenir shop and other sets.
Guided tours will inform visitors about the special effects and breathtaking animatronics that made the films so popular all over the world, according to a statement posted by Warner Bros. on its Web site.
Tickets for the Making of Harry Potter installation must be bought in advance because no tickets will be sold on-site.
Although spring is still a while away, have a look at photographs of the installation taken during a preview tour.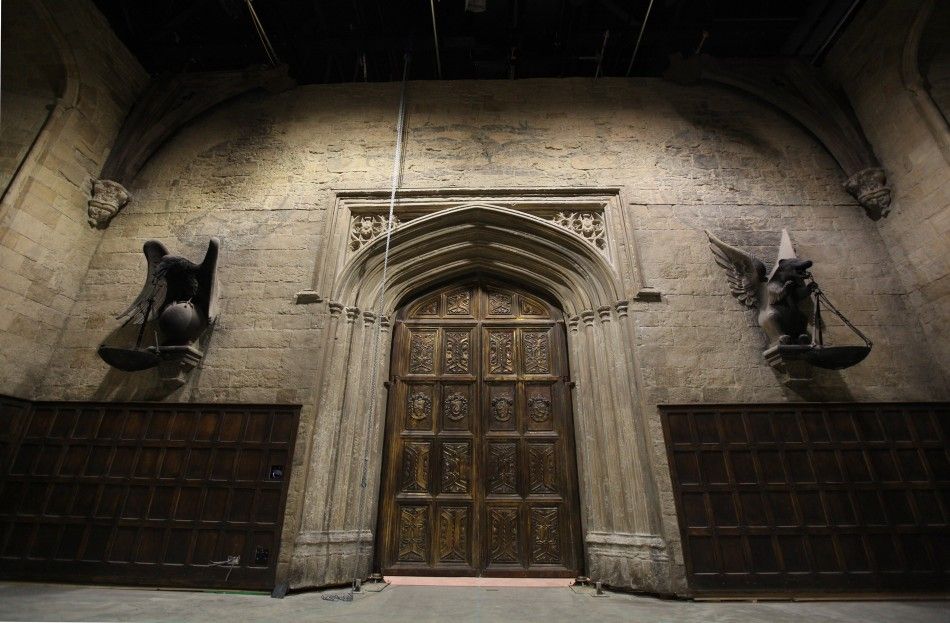 © Copyright IBTimes 2023. All rights reserved.