First Time Kate Middleton Saw Prince William Was When He Was 9 Years Old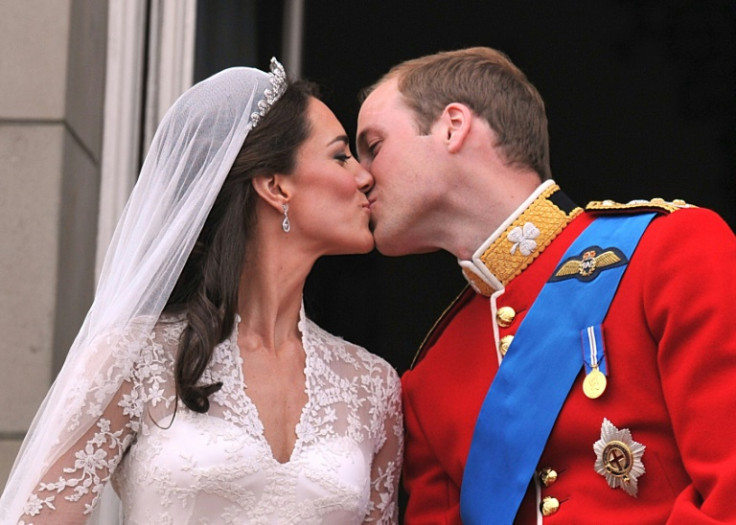 KEY POINTS
Royal biographer Katie Nicholl claims Prince William and Kate Middleton first crossed paths during their elementary school days
Middleton reportedly saw her future husband during a hockey game between their respective prep schools
The couple officially met for the first time in 2001 while they were both enrolled at the University of St. Andrews in Scotland
Prince William and Kate Middleton's fairytale love story of meeting in college and falling in love is widely known among royal fans, but a royal expert has claimed that they actually crossed paths way before that.
Royal biographer Katie Nicholl claimed in her 2013 book, "Kate: The Future Queen," that the now-Princess of Wales first laid eyes on her future husband when they were 9 years old.
Prince William and Middleton, both now 40, used to attend elementary schools near each other. The prince was enrolled at Ludgrove School, an all-boys boarding school, while Middleton attended co-ed boarding school St. Andrew's Prep.
Their prep schools competed against each other in sports, and it was at a hockey match that Princess Kate first saw Prince William, according to the Vanity Fair royal correspondent.
"Although [Kate] wasn't especially interested in boys, the arrival of one particular young man had caught her attention," Nicholl wrote in her book, according to an excerpt published by Little Things.
She continued, "Nearby Ludgrove Prep school would often play matches against St. Andrew's Prep, and there was much excitement when Prince William, a left back on Ludgrove's Colts team, came to St. Andrew's to play a hockey match when he was nine years old."
According to the royal biographer, the royal couple shared a love of sports, and Prince William was "one of the best hockey and rugby players" in his year.
Prince William's arrival at the hockey match that day "generated a flurry of excitement," Nicholl wrote.
"It was the first time Kate had set her eyes on the young prince, but certainly not the last," she added.
Nicholl also shared details about the first time Middleton reportedly saw Prince William during a 2013 interview with journalist Kate Couric on her talk show "Katie."
The biographer claimed to have spoken to some of Middleton's friends from Marlborough College, which Prince William's wife attended from 1996 to 2000.
"They said, 'Uh-uh, she didn't meet him at St. Andrews. She met him before she got there, while she was at school during her sixth form, through some of her friends. They knew Prince William and Prince Harry, so there wasn't any meeting [at school].' And that, for me, it changed everything," Nicholl explained, according to E! News.
However, this has not been officially verified by the royal couple or their representatives.
Prince William and Middleton officially met for the first time in 2001 while they were both enrolled at the University of St. Andrews in Scotland.
But it wasn't until March 2002, when Middleton strutted down the runway in a sheer dress during a charity fashion show, that Prince William became "smitten" with her.
"He actually told her she was a knockout that night, which caused her to blush. There was definitely chemistry between them, and Kate had really made an impression on William. And at one point when William seemed to lean in to kiss her, she pulled away. She didn't want to give off the wrong impression or make it too easy on Will," an unnamed source told Nicholl in a Vanity Fair report.
While Prince William was already showing interest in Middleton, they remained friends for a while and even moved in together as platonic roommates.
During the couple's post-engagement interview with ITV News in 2010, Prince William revealed that upon meeting Middleton, he knew that "there was something very special about her" and that it was "possibly something" he wanted to explore.
"We ended up being friends for a while and that just sort of was a good foundation. Because I do generally believe now that being friends with one another is a massive advantage. And it just went from there," the prince said.
Middleton also shared during the interview, "I actually think I went bright red when I met you and sort of scuttled off, feeling very shy. But we did become very close friends from quite early."
Prince William and Middleton announced their engagement in November 2010 after seven years of dating. A year later, they tied the knot in a lavish royal wedding at Westminster Abbey.
In 2013, they welcomed their first child, Prince George, now 9. They went on to welcome two more kids, 7-year-old Princess Charlotte and 4-year-old Prince Louis.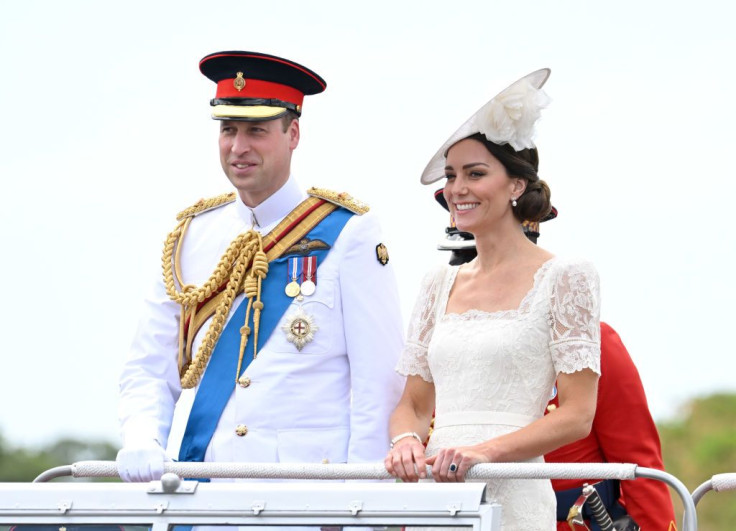 © Copyright IBTimes 2022. All rights reserved.
FOLLOW MORE IBT NEWS ON THE BELOW CHANNELS