Five Common Reasons People Get Deported In The US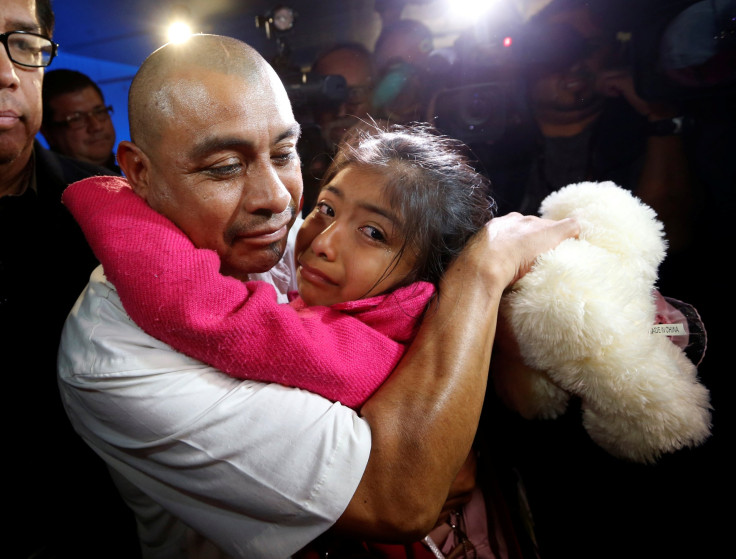 Another of President Donald Trump's "campaign promise" was fulfilled last week when hundreds of undocumented immigrants were arrested in raids in at least 11 states, officials said.
Although Trump has pledged to deport as many as 3 million undocumented immigrants with criminal records, officials said the raids, which began Monday and ended Friday at noon, also included immigrants without criminal records, the Washington Post reported.
Federal agents busted into homes and workplaces in Atlanta, Austin, Chicago, Los Angeles, New York, North Carolina, South Carolina and elsewhere.
"The crackdown on illegal criminals is merely the keeping of my campaign promise. Gang members, drug dealers & others are being removed!" Trump tweeted Sunday.
An estimated 11 million immigrants are living in the U.S. illegally. Below are five common reasons people get deported compiled by alllaw.com:
1. Failure to Obey the Terms of Your Visa or Otherwise Maintain Your Status
Most immigrants living in the U.S. have their visas, which is a certificate that indicates the holder is allowed to enter, leave or stay for a specified period in a country. But there are rules that the holder has to follow to remain in the country. For instance, if you're a tourist, you're not allowed to work.
2. Failure to Advise USCIS of Change of Address
It's imperative for immigrants to keep a line of communication with U.S. Citizenship and Immigration Services (USCIS), especially in the case of a change of address. You have 10 days to notify authorities.
3. Commission of a Crime
This one is the most common of them all. Crimes include alien smuggling, document fraud, domestic violence, money laundering, fraud, espionage, sabotage and terrorism, as well as rape, murder and any other aggravated assault. Whether you'd get deported on any of these crimes is entirely up to the immigration authorities and also how the crime is classified under immigration law.
4. Violation of Immigration Laws
An example of violating immigration laws is participating in a fake marriage to enable someone to come live in the U.S. or smuggling other aliens into the U.S.
5. Receiving Public Assistance
If you have a green card in the U.S., you cannot receive financial help from the U.S. government. The immigration law says, "Any alien who, within five years after the date of entry, has become a public charge from causes not affirmatively shown to have arisen since entry is deportable." Your petitioner or financial sponsor are the ones financially responsible for your well-being.
© Copyright IBTimes 2022. All rights reserved.
FOLLOW MORE IBT NEWS ON THE BELOW CHANNELS