'The Flash': 'Arrow' Star David Ramsey Teases Appearance On Grant Gustin-Led Series
David Ramsey's John Diggle is popping up in an upcoming episode of CW's "The Flash."
Ramsey, who is a regular on "Arrow," is set to guest star in Season 4, episode 22 of the Grant Gustin-led series. According to TVLine, Diggle plays into DeVoe's (Neil Sandilands) future plans for Fallout (Ryan Alexander McDonald), who ended up in A.R.G.U.S. custody at the end of the last episode.
While Ramsey is tight-lipped on what will go down in the installment, the actor said that fans will see his character in an intense fight scene with A.R.G.U.S agents. "You get to see Diggle come in and tear through some A.R.G.U.S agents," Ramsey teased, before explaining why he enjoys crossing over to "The Flash." "It's always fun to go to 'Flash' because 'Flash' is all light," he said.
Speaking of the show's humorous tone, the news outlet teased that the episode includes a hilarious scene involving Diggle and some trashcans.
According to the synopsis for the episode, when DeVoe assaults an A.R.G.U.S. facility to complete his Enlightenment Machine, Barry (Grant Gustin) realizes the only way he can stop him is if he allows Cisco (Carlos Valdes) and Caitlin (Danielle Panabaker) to accompany him into the facility. Still shaken by Ralph's (Hartley Sawyer) death, Barry isn't sure he wants to risk any more of his friends' lives and considers taking on DeVoe solo.
In an interview with CinemaBlend earlier this month, Ramsey opened up about what it's like to jump from one Arrowverse show to another. "When I was over there [on the set of 'The Flash'], one of the A.D.s said, 'How [are] you doing?' And I said, 'Well, I'm doing great. I'm on a hit TV show crossing over on another hit TV show, and I'm just enjoying [the Arrowverse] because it will never ever happen again.'"
When asked if he takes pride of being a major part of "Arrow," which is the show that started it all, he said: "I kind of hold that in some esteem when I go to the other shows. [I am like] 'Look at you youngsters thinking you know what you're doing.' It's fun, and again, you just enjoy it while it's here because this is rare, rare territory that we're in. And I can't imagine it ever happening again. I'm just enjoying it."
Are you excited about Ramsey's upcoming appearance on "The Flash"? Tell us in the comments section below!
"The Flash" Season 4, episode 22, titled "Think Flash," airs on Tuesday, May 15 at 8 p.m. EDT on The CW.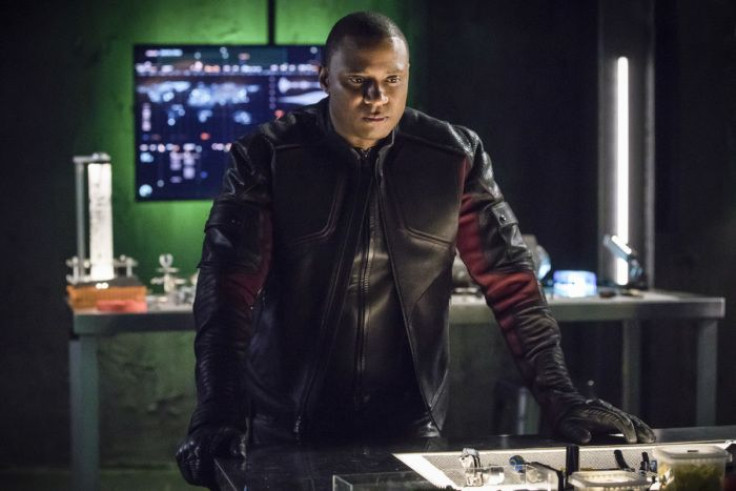 © Copyright IBTimes 2023. All rights reserved.
FOLLOW MORE IBT NEWS ON THE BELOW CHANNELS