'The Flash' Season 4 Spoilers: How Will Killer Frost's Disappearance Affect Caitlin?
Caitlin is going to try different ways to get Killer Frost back.
In a recent interview with TVLine, "The Flash" executive producer Todd Helbing said that subsequent episodes of the CW series will see Caitlin (Danielle Panabaker) look for her frosty alter ego "scientifically, or some other way."
In last week's episode, Caitlin lost Killer Frost after The Thinker stole Caitlin's superpowers using Melting Point's ability to swap people's DNA.
"It affects her a lot," Panabaker told Entertainment Weekly of Killer Frost's disappearance. "Emotionally, it affects her, but also logically. There is the scientist doctor inside of her who needs answers, so we're going to see her try various different techniques to try and get Killer Frost to come out, and that does lead her to delve a little bit deeper into who Killer Frost is."
When Caitlin's plan to find Killer Frost scientifically doesn't work out, Caitlin surprisingly gets some help from Joe (Jesse L. Martin). "Drawing on his own police experience, he is trying to guide Caitlin," Panabaker said of Joe. "He says sometimes you have to look in a different direction, which prompts Caitlin to look in a different direction not only for herself in trying to find answers to Killer Frost — why she went away, and if she can get her back — but also in the larger context of Team Flash and getting the help they need."
Killer Frost's disappearance also makes Caitlin more determined than ever to helping Team Flash defeat DeVoe. "It gives Caitlin a personal connection to the Thinker and to why she, as well, is so committed to stopping him," Panabaker said.
But now that Caitlin has no powers, she feels a little bad that she can no longer join the team on the field. "It does frustrate her, for sure," Panabaker said. "There's a moment in one of the episodes where Flash (Grant Gustin) looks to Cisco (Carlos Valdes) and Caitlin and says, 'Okay, suit up,' and then he looks at Caitlin and he says, 'Oh.' It's a sad moment where the team doesn't have Killer Frost to rely on anymore."
Do you think Caitlin will be able to get Killer Frost back? Sound off in the comments section below!
"The Flash" Season 4 airs Tuesdays at 8 p.m. EDT on The CW.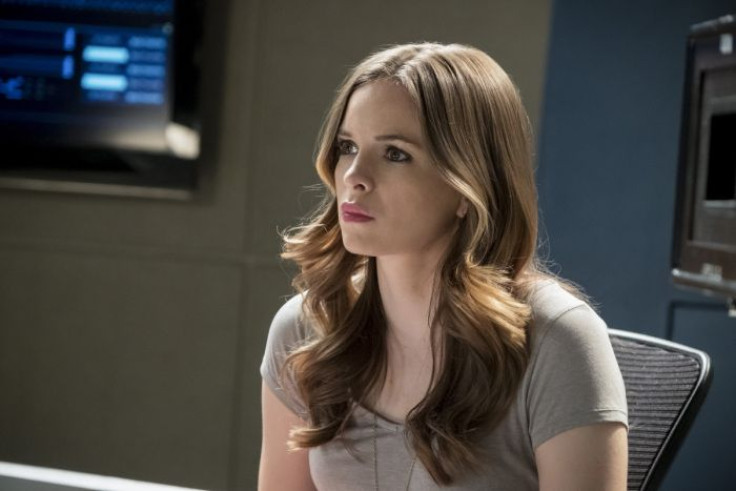 © Copyright IBTimes 2023. All rights reserved.
FOLLOW MORE IBT NEWS ON THE BELOW CHANNELS