'The Flash' EP Teases A More Daring Iris In Season 3B [SPOILERS]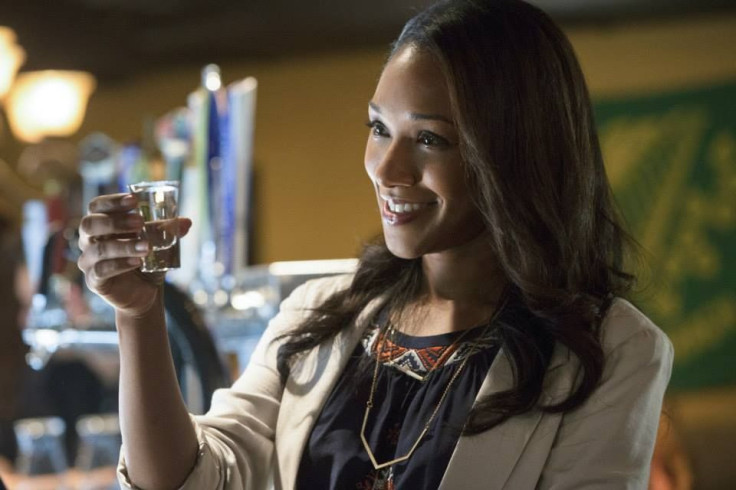 Iris (Candice Patton) finds out what Barry (Grant Gustin) saw in the future in tonight's Season 3, episode 10 of "The Flash." Although Iris is initially devastated by the news, the possibility that she only has a few days to live gives her the courage to take more risks.
"She just moved in with Barry, she's madly in love with him, she has all of these friends, she has a career that she wants to continue to build, so in the beginning, she's devastated," executive producer Aaron Helbing told Entertainment Weekly of Iris' initial reaction after learning that Barry saw Savitar kill her in the near future.
"But because she's given a ticking time clock and she knows exactly when her expiration date is, so to speak, that emboldens her to go, 'You know what? There's a lot of things that I still want to accomplish. I know when I'm going to die, so I'm not going to die before then.' That's going to cause her to put herself at risk further down the line in pursuit of her journalism," Helbing explained.
While Iris seems to have accepted that fact that she may actually die at the hands of Savitar soon, Helbing said that the journalist remains to be closely involved in preventing her death from happening.
"[Iris] always plays a vital role," Helbing told TV Guide when asked if Barry's lover will be proactive in saving her own life. "She's essentially Flash's beating heart. [But] with respect to that, the [members of] team … have superpowers. Vibe (Carlos Valdes) has the ability to go into other dimensions. Kid Flash (Keiynan Lonsdale) is the second fastest man alive. I would say that they're kind of taking the forefront, but Iris is always going to be involved in those conversations and she's going to be that North Star for that entire team."
"The Flash" Season 3, episode 10, titled "Borrowing Problems from the Future," airs tonight at 8 p.m. EST on The CW.
© Copyright IBTimes 2023. All rights reserved.