'The Flash' Season 3 Spoilers: Carlos Valdes Says H.R. And Harry Have Upcoming 'Entertaining' Scenes Together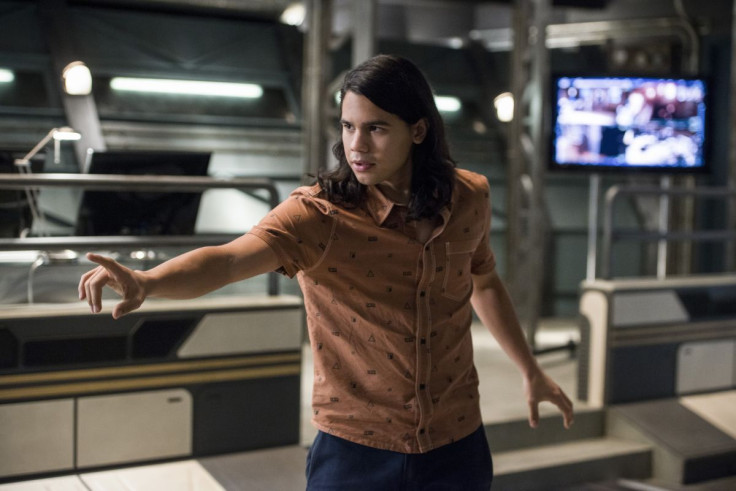 H.R. and Harry (both played by Tom Cavanagh) will be reunited in an upcoming Season 2 episode of "The Flash."
In a recent interview with Entertainment Weekly, Carlos Valdes revealed that there are a lot of scenes coming up that involve both Earth-2 and Earth-19 Harrison Wells.
"There's an episode … that has a lot of Harry-HR interplay," said Valdes, who enjoys filming scenes with both versions of Wells.
"It's not just entertaining for the audience," said the actor, who plays Cisco on the series. "But it's also entertaining for me to watch Tom Cavanagh play two different characters, literally shoulder to shoulder with me, and me having to play with both of these figures. It's one of those moments where you have to step back, not just as an actor, but also as a character, and say, 'This is weird, right? This is weird.'"
In addition to the impending reunion between H.R. and Harry, fans can also look forward to the fun dynamic between H.R. and Harry's daughter, Jesse (Violett Beane), who will be interacting a lot in tonight's episode of "The Flash."
Beane revealed to TVLine earlier this month that Jesse and H.R. will meet each other again at the start of Season 3, episode 13. "That's one of the first moments in the next episode, where Jesse is like, 'Oh my God! Oh wait, you're not my dad,'" Beane previewed Jesse's reaction to meeting her dad's Earth-19 doppelganger once again.
And with Harry being abducted by Grodd (voiced by David Sobolov) in Earth-2 Gorilla City, Jesse revealed that H.R. attempts to play a substitute dad for the female speedster. "There is a bit of that," said the actress with a laugh. "At least, he tries."
While Barry (Grant Gustin), Cisco, Caitlin (Danielle Panabaker) and Julian (Tom Felton) travel to Earth-2 to save Harry in Gorilla City, Jesse stays on Earth-1 to help Wally (Keiynan Lonsdale) take down a metahuman that can control gravity. With most of the team gone, H.R. and Joe (Jesse L. Martin) are forced to guide the young speedsters from the S.T.A.R. Labs' headquarters.
"The Flash" Season 3, episode 13, titled "Attack on Gorilla City," airs on Tuesday, Feb. 21 at 8 p.m. EST on The CW.
© Copyright IBTimes 2023. All rights reserved.