'The Flash' Season 3 Star Violett Beane Would Love Jesse Quick To Cross Over To 'Supergirl' And 'Arrow'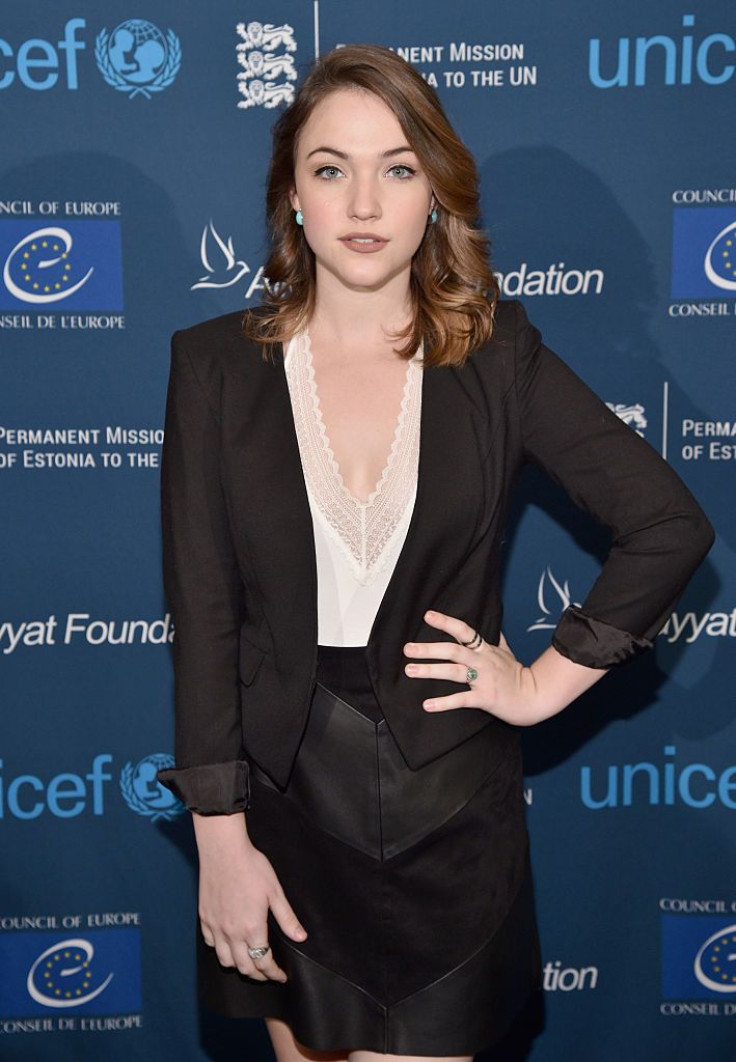 "The Flash" star Violett Beane would like to appear on "Supergirl" and "Arrow."
In an interview with IGN, Beane revealed that she would love Jesse Quick to cross over to "Supergirl" and "Arrow" to see how her character would interact with some of the key players of both shows.
"Now that 'Supergirl's' [on CW], I would love for Jesse to go over there," the 20-year-old actress said. "There's an amazing photo of Supergirl (played by Melissa Benoist on CW's DC TV Universe) and Jesse Quick running together from a comic book and I would love for that to actually happen."
"And also, going over to 'Arrow' would be super fun," added Beane, who would love to see Jesse meet Felicity Smoak (Emily Bett Rickards) and Curtis Holt (Echo Kellum) in the future. "Emily and Echo are really good friends of mine and I would love to actually work with them. That would be so fun. So yeah, tell the writers! Violett's down."
Filming for this fall's four-way crossover event between "Arrow," "The Flash," "Supergirl" and "Legends of Tomorrow" just wrapped earlier this month, and based on Beane's interview, it seemed that she isn't part of it. After all, Beane told Entertainment Weekly that Jesse won't really be sticking around on Earth-1 that long.
"Jesse and Harry [Tom Cavanagh] will maybe go back to Earth-2 to deal with the situations that are back home," the actress said. "They lost a hero, so we have to go back and help our Earth again. But Tom Cavanagh is a series regular, so they'll work their way around keeping him on the show somehow. That's going to be really interesting to see Harrison in all his different forms."
Jesse, however, could still meet the Girl of Steel this TV season if Beane is going to be part of the previously announced musical crossover between "Supergirl" and "The Flash." According to TheWrap, the musical crossover is set to air sometime in spring 2017.
Would you also like to see Jesse cross over to other the CW's DC TV shows? Sound off in the comments below!
New episode of "The Flash" airs on Tuesday, Oct. 25, at 8 p.m. on The CW. Check out the synopsis for Season 2, episode 4, entitled "The New Rogues," below:
"Barry (Grant Gustin) continues to train Jesse and when a new meta human, Mirror Master (Grey Damon), appears on the scene he lets her tag along. Mirror Master has teamed up with his old partner, Top (Ashley Rickards), and is looking for Snart (Wentworth Miller) to even a score. Jesse is quick to join the chase but defies one of Barry's orders which results in disastrous consequences."
© Copyright IBTimes 2023. All rights reserved.