'The Flash' Spoilers: Carlos Valdes Talks Breacher's Return, Working With Danny Trejo
Cisco is tasked to help Breacher accept a painful truth in the next episode of The Flash."
In a recent interview with Variety, series star Carlos Valdes teased what fans can expect from Breacher's (Danny Trejo) return to Earth-1 in Season 4, episode 17 of CW series.
"Just like with the last Breacher-Cisco episode, we're dealing with things that are vaguely reminiscent of in-law awkwardness," revealed Valdes, who plays Cisco on the Grant Gustin-led series. "In this scenario Breacher's powers are weakening, and Caitlin (Danielle Panabaker) and Cisco learn that it's because he's getting older. Cisco is charged with the task of telling his girlfriend's father that he's getting too old."
According to the synopsis for the episode, Breacher travels all the way from Earth-19 to ask Cisco for a favor. While details about Breacher's favor are being kept under wraps, it seems that the two are going to team up for a mission.
"Cisco and Breacher are going to have a classic buddy movie [storyline]. Enemies become friends and friends become enemies," former executive producer Andrew Kreisberg teased to The Hollywood Reporter last November when asked what their plan is for Breacher's comeback.
Meanwhile, Valdes also recently opened up about working Trejo. "I love working with Danny," Valdes told Variety. "He's such a personal guy and Danny does Danny really well."
"He's the sweetest man," Valdes added of the "Machete" actor in a separate interview with Entertainment Weekly last October. "I expected him to just be that hard-ass, that type that he plays so well on screen, but he really is just a sweet man."
"His life is incredible," continued Valdes of his potential onscreen father-in-law. "We've heard so many stories about his life. He's regaled us with these tales, and we've told him time and again, 'You should write a book, your life is incredible,' just the trajectory that got him here in the first place. His whole M.O. is just doing things for other people, and everything good that he's ever gotten in his life has been the direct result of doing something good for somebody else that needs it, you know? And I think that is something so inspirational and so out of left field when compared to the kinds of characters that he plays in TV and in movies, but man, he's a blast to work with. He's full of life. He's full of stories, and as soon as they yell, action, he switches and he becomes that deranged man."
Are you excited for Breacher's return on "The Flash"? Sound off in the comments section below!
"The Flash" Season 4, episode 17, titled "Null and Annoyed," airs on Tuesday, April 10 at 8 p.m. EDT on The CW.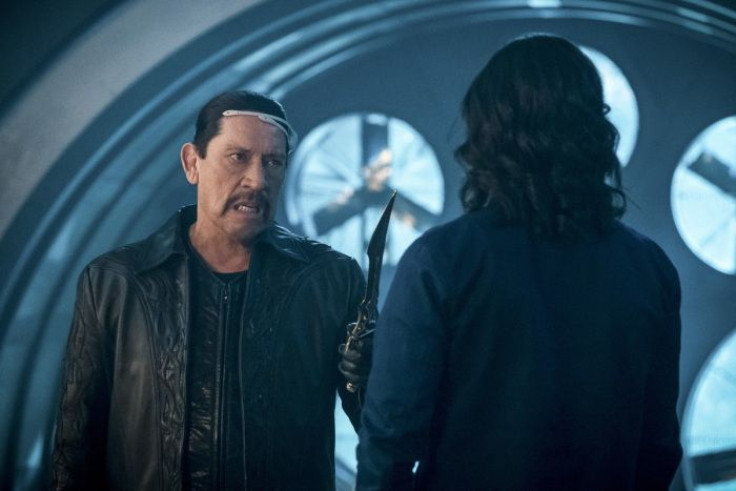 © Copyright IBTimes 2023. All rights reserved.