'The Flash': Katee Sackhoff On What Makes Caitlin, Amunet Black's Relationship Interesting
Caitlin and Amunet Black's relationship on CW's "The Flash" fascinates series star Katee Sackhoff.
In a sneak peek from the upcoming digital featurette called "Flash Time on Amunet Black," Sackhoff said that the respect Caitlin (Danielle Panabaker) and Amunet (Sackhoff) have for each other make their antagonistic connection an unusual one.
"I think that the relationship between Caitlin and Amunet is a very interesting one because they do have this respect, and Amunet's able to talk to her about things that other people don't talk to her about," Sackhoff said in the clip.
In Season 4, episode 9, Amunet kidnapped Caitlin and asked her to perform a complicated surgery on telepathic metahuman Dominic (Kendrick Sampson). But instead of threatening Caitlin's life to make her do the risky operation, Amunet helped Caitlin find the confidence to attempt the surgery by giving her a pep talk. The crime lord opened up about how she used to feel powerless before the particle accelerator explosion, sharing that she was constantly being sexually harassed during the time she was working as a stewardess.
"That's what I loved about the moment. She's not telling this story to talk about herself. She's telling this story because she's basically saying, 'You can do this and sometimes you just need someone to believe in you,'" Sackhoff explained of the scene.
That scene also shows that Amunet isn't a straight-up villain. "I don't think that Amunet is inherently evil," Sackhoff told ComicBook.com of her character last November. "I just think that she is a businesswoman and she's an opportunist."
Despite her selfish tendencies, Amunet has high regard for both Caitlin and her alter ego Killer Frost. "In all honesty, what Amunet wants is Caitlin's muscle. She's said as much," Sackhoff said. "[But] she wants her to be her partner. She thinks that together, the sum of the parts is greater than them separately. And I think that Amunet has a lot of respect for Caitlin, or for Killer Frost. … She really sort of has this intense admiration of who Killer Frost is, and more so Caitlin, actually."
Amunet was last seen in Season 4, episode 13 where she decided to buy Warden Wolfe's (Richard Brooks) metahuman collection, which included Barry (Grant Gustin). But as fans will remember, the metahuman sale didn't push through as The Thinker showed up at the end of the episode and drained the powers of the bus metas, killing them all in the process.
"The Flash" returns from its month-long hiatus with Season 4, episode 17, airing on Tuesday, April 10 at 8 p.m. EDT on The CW.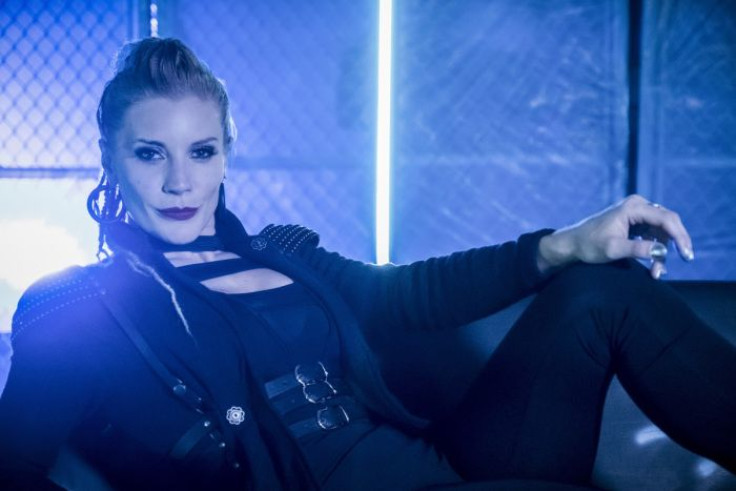 © Copyright IBTimes 2023. All rights reserved.