'The Flash' Star Grant Gustin Shares Scary Moment On Set
Grant Gustin revealed the craziest experience he has had so far while filming CW's "The Flash."
In an interview with Just Jared Jr., Gustin was asked about the craziest thing that happened on the show's set to date. But instead of sharing a fun anecdote, the 28-year-old actor recounted a chilling incident that threatened the life of one of his co-stars.
"I just flashed to a moment where Jesse Martin's life flashed before everybody's eyes in Season 2," Gustin told the news outlet. "A bar was supposed to be secured on this little platform, but the bar wasn't secured. Jesse did a flip over it onto the ground and that was a little scary."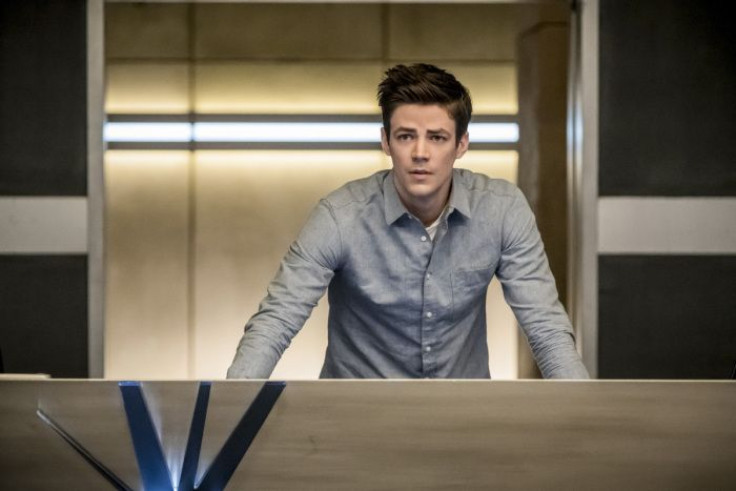 Meanwhile, in related news, The CW renewed "The Flash" for Season 5. Other CW series that have also been picked up for another season are "Arrow," "Legends of Tomorrow," "Supergirl," "Black Lightning," "Crazy Ex-Girlfriend," "Jane the Virgin," "Riverdale," "Dynasty" and "Supernatural."
"The Flash" returns from its month-long hiatus on Tuesday, April 10 at 8 p.m. EDT. According to the synopsis for next week's Season 4, episode 17, Breacher (Danny Trejo) travels all the way from Earth-19 to Earth-1 to ask Cisco (Carlos Valdes) for a favor.
While details on Breacher's favor are unclear, it seems that the two are going to team up for a mission. "Cisco and Breacher are going to have a classic buddy movie [storyline]. Enemies become friends and friends become enemies," former executive producer Andrew Kreisberg teased to The Hollywood Reporter last November when asked what their plan is for Breacher's comeback.
While Trejo is appearing next episode, his onscreen daughter Jessica Camacho won't be returning for the installment. "[Because Camacho is currently filming Season 2 of NBC's 'Taken,' that] somewhat limits our ability to have her be in more episodes," Kreisberg explained at the time. "[So] right now, we're working on a Cisco-Breacher story that doesn't involve [Camacho's character] Gypsy."
Elsewhere in the next episode, Barry (Gustin) and Ralph (Hartley Sawyer) take different approaches to finding the remaining bus metas before DeVoe (Neil Sandilands) gets to them. However, Ralph's cavalier attitude frustrates Barry and the two clash over what it means to be a hero.
Watch the trailer for the episode below:
© Copyright IBTimes 2023. All rights reserved.