'The Flash' Spoilers: Does Candice Patton Know Whether Iris Will Survive Season 3?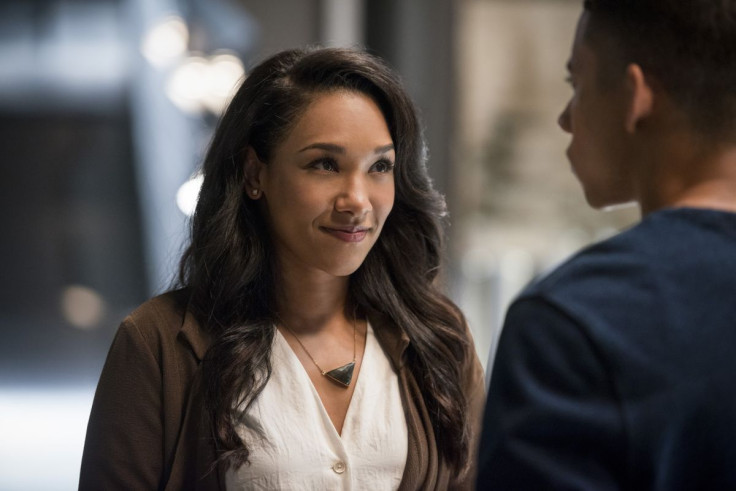 Candice Patton is clueless about Iris' future on "The Flash."
In a recent interview with TV Insider, Patton revealed that producers of the CW series haven't said a single thing about how Season 3 will end for Iris, so the actress has yet to find out whether her character will ultimately be killed by Savitar (voiced by Tobin Bell) just like what Barry (Grant Gustin) saw in the near future.
"No, they didn't tell me," Patton said when asked if she knows what lies ahead for her character. "I have no idea and it's a little alarming. I think I know, but you never really know. I am just in the dark as the audience so it will be really interesting to see if Team Flash can pull it off. I'm hoping they can, because I need a job."
READ: Is Barry Willing To Take Wally's Place In The Speed Force On 'The Flash'?
Since witnessing Iris' murder at the hands of Savitar in the future, Barry and the rest of Team Flash have started altering the present in hopes that it will change Iris' doomed fate. And although Iris has always been involved in these missions, Patton would like to see Iris step up more in saving her own life.
"Hopefully, we'll see a version of Iris who gets the strength to be part of saving her own life, to be a part of the narrative that ensures her safety," Patton said. "How cool would that be? She is a very capable woman, so how great would it be for a character like Iris, who has no superpowers, to be part of her own destiny?"
While fans would surely want to see that, executive producer Aaron Helbing previously said that members of Team Flash who have superpowers will continue to have bigger roles in saving Iris' life.
"[Iris] always plays a vital role," Helbing told TV Guide in January when asked if Barry's lover will be more proactive in saving her own life. "She's essentially Flash's beating heart. [But] with respect to that, [some members of] the team … have superpowers. Vibe (Carlos Valdes) has the ability to go into other dimensions. Kid Flash (Keiynan Lonsdale) is the second fastest man alive. I would say that they're kind of taking the forefront, but Iris is always going to be involved in those conversations and she's going to be that North Star for that entire team."
An all-new episode of "The Flash" (Season 3, episode 16), airs on Tuesday, March 14 at 8 p.m. EST on The CW.
Do you think Iris will survive Season 3? Sound off in the comments section below!
© Copyright IBTimes 2023. All rights reserved.