'The Flash' Spoilers: Grant Gustin On Playing Two Barrys In Season 3, Episode 19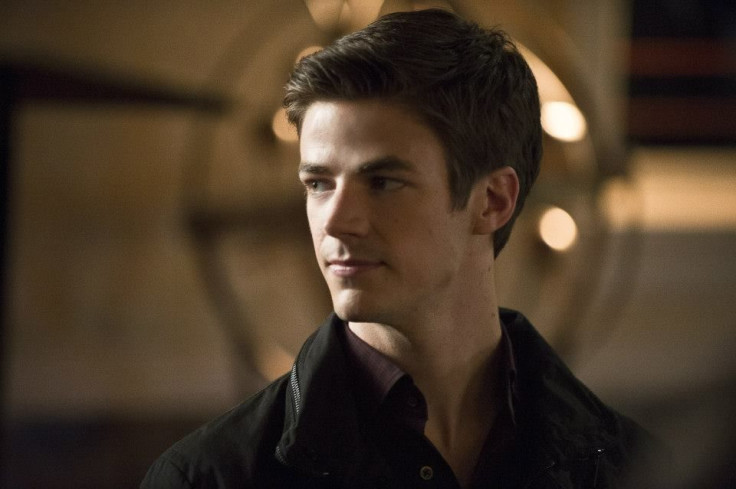 Grant Gustin is doing double duty in Season 3, episode 19 of "The Flash," which finds Barry meeting his 2024 self while on a mission to find out Savitar's real identity.
In a recent interview with TVLine, Gustin revealed that the episode features a number of scenes between the two Barrys, which according to the actor, were very challenging to film. "It's a lot of scenes with Barry and Barry, and they're pretty emotional scenes from both sides," said Gustin. "They were some of the more challenging scenes I've done — if not just this year, in the whole series, because I'm my own scene partner."
Gustin said that Barry's older self is "is a guy who has lost everything." "He is in shambles. He does not look good," the actor added of Barry's future self who witnessed Iris' (Candice Patton) brutal death at the hands of Savitar.
READ: Grant Gustin, Candice Patton spotted filming emotional scene for "The Flash"
Gustin pointed out that playing 2024 Barry wasn't similar to the time "Arrow" star Stephen Amell portrayed a much older and grumpier Oliver Queen on "Legends of Tomorrow." "[Future Barry] is about eight years older, which in a way made it more challenging for me, because it wasn't like, 'This is my grizzled, older self,'" the actor explained.
Although Barry's primary objective in his trip to the future is to determine who Savitar is, the synopsis for the episode reveals that Barry finds himself infusing a sense of hope back into the older version of Team Flash members who were deeply affected by their terrifying showdown with Savitar.
Interestingly, the episode doesn't solely take place in the future. As revealed in the synopsis, Team Flash, back in 2017, starts hunting for Killer Frost (Danielle Panabaker), who completely took over Caitlin at the end Season 3, episode 18.
"The Flash" Season 3, episode 19, titled "The Once and Future Flash," airs on Tuesday, April 25 at 8 p.m. EDT on The CW.
© Copyright IBTimes 2023. All rights reserved.