'The Flash' Star Keiynan Lonsdale On His Music Career: Record Labels Said 'I Was Too Black For Pop And Not Black Enough For This'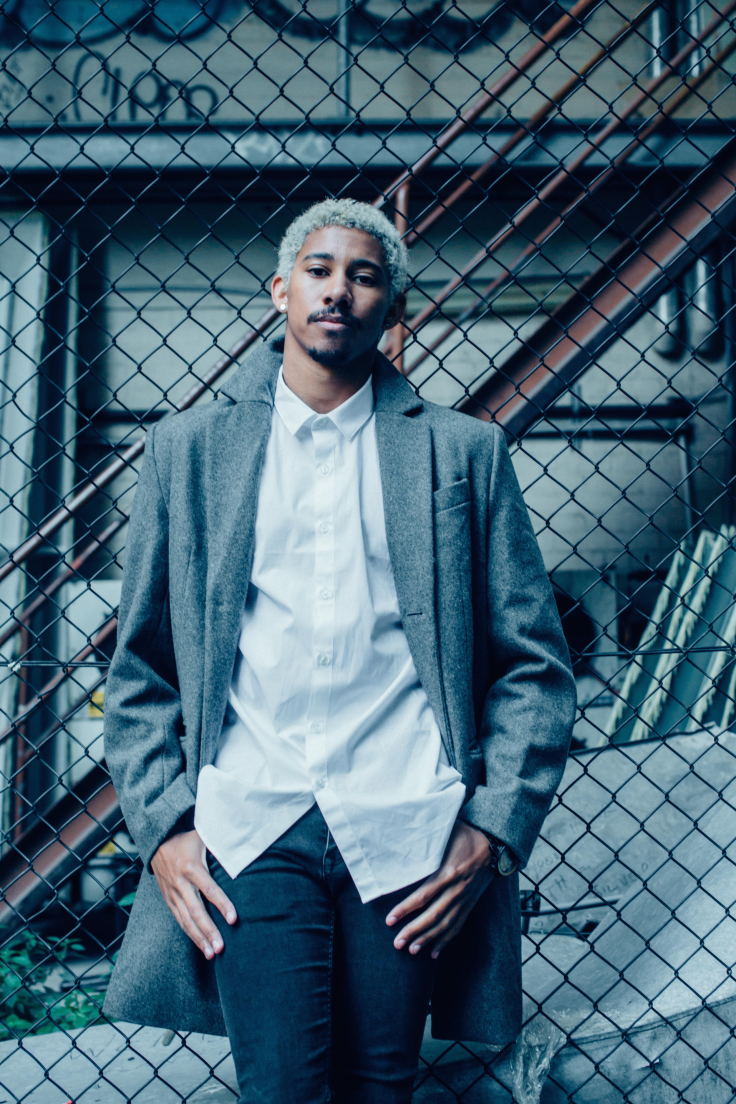 Movie fans know Keiynan Lonsdale from the "Divergent" franchise, where he plays Uriah, and comic fans are eagerly awaiting Lonsdale's debut as Wally West in "The Flash" Season 2. However, the Australian actor has his sights set on an emerging music career. Having developed a following releasing covers of R&B hits on YouTube, Lonsdale is releasing his first EP of original material, "HIGHER Vol. 1," on SoundCloud on Oct. 6, 2015.
Fans will need to wait until Mar. 18, 2016 for "The Divergent Series: Allegiant" and are still weeks away from Lonsdale's first "Flash" appearance, but the actor/songwriter caught up with International Business Times to talk about his music and the challenges he faced with record labels.
Read the full interview below:
International Business Times: You started your music career releasing covers on YouTube. Were you always writing original songs?
Keiynan Lonsdale: I've always been writing, since I was probably 12 years old -- I don't think the songs were any good back then -- but I never really felt right about releasing a lot of that music because I'm hard on myself and I wasn't completely sure of myself as an artist, which I think is natural when you're growing up. So I've been keeping it all hidden and honing my craft as a writer and trying to figure it out along the way. What made me want to release a collection of my own songs is I've been in L.A., and when I'm not filming I've been writing a ton and I've been really really proud about what I've been creating and for the first time I've been writing more honestly. I just got excited about the idea of sharing it with people.
Watch Keiynan Lonsdale cover "Drunk in Love" by Beyonce below:
IBT: Having had success with your acting career, do your run into problems where people want to put you in a box and keep you doing that one thing?
Lonsdale: Yeah, 100 percent. And I've had meetings with record labels where they've literally said, "you're too black to do pop, but your not black enough to do [your music]." That really pisses me off because, yes, I'm black, but I'm just this guy from Australia who loves music. I don't think those rules should apply to anyone. That was one of my first experiences learning about the American music industry and I was really thrown for a while there. It's been full of that stuff along the way and I think it always will be. That's why I'm releasing this EP of stuff I've written myself because if I'm releasing things independently than it is completely my decision and people can like it if they like it and not if they don't.
IBT: You wrote all of these songs alone in your Los Angeles apartment. What is your writing process? What are you trying to say with these songs?
Lonsdale: The writing process for me is I find music I like, because I find it difficult to write without music and I don't produce myself -- one day, maybe. I'll play the song and if I think of something straight away, then I know that it is good. I'll just record the melody with my cell phone just singing gibberish and what will happen is I realize that I've basically written the whole song. Then, if it's good I just write what I improvised and work around that. I base it off of feeling.
I'm not trying to say too much with this EP. This is a bit darker than the covers I normally choose and a bit deeper. I'm just expressing my feelings to be honest.
IBT: Is it scary to be putting out original, personal material?
Lonsdale: Definitely. The other week I said to my friends, "I'm putting out these songs and they are pretty deep, the lyrics are pretty personal." I wouldn't talk about this stuff in interviews and now I'm just going to put it out there, but I guess that's the beauty of music. Everyone lives in fear and that's what holds you back. That's what makes you anxious and keeps you from achieving the things you want to achieve. Sometimes you just have to f--- off fear and just do it.
IBT: Who are some of your biggest influences? What is the sound you are trying to achieve on this EP?
Lonsdale: The sound on the EP is kind of one general sound and I guess the main influences are along the lines of Frank Ocean, the Weeknd, and also another artist called Jon Bellion. I don't think my stuff sounds like him, but he was a big influence on me while I was writing. And, of course, Michael Jackson is always number one.
IBT: Is music an outlet or a hobby for you, or is it a career for you that is as important as acting?
Lonsdale: 100 percent. It's a career I've been chasing. I want to be able to balance acting and music. That sounds like the ultimate life. Even someone like Jaime Foxx. He's a really great actor, but he also puts out great music. I'm not going to be doing the same kind of music, but I think it's awesome that you can do what you want. I get told every week that I should do one thing, which I get -- if you're scattered you are not going to be able to achieve anything -- but I feel like I'm in a position where I get to go to work and act and I love it and I get to go home and write songs. No one can really tell me not to do that. For me, it just makes sense.
IBT: Does that make it frustrating when you come up against those music industry road blocks?
Lonsdale: It's not that frustrating to me now because they can tell me "you can do this" or "you're not going to achieve that," but it doesn't really matter to me anymore. I'm going to do it anyway, eventually.
IBT: Does technology allow you to think like that in a way you could not have 20 years ago?
Lonsdale: Yeah, now so many artists are putting things out for free on SoundCloud and it gets attention if the music is right. I'm not looking to hear these songs on the radio. I'm not looking to get a record deal out of this EP. I'm just trying to put out these songs because I want to be an artist and music is important to me. I wanted to show fans that this is how I feel about certain things and this is the music I am making.
"HIGHER Vol. 1" will be available on SoundCloud on Oct. 6.
© Copyright IBTimes 2023. All rights reserved.