'The Flash,' 'Supergirl' Musical: Why Are Barry, Kara Not Safe In Music Meister's Alternate Reality?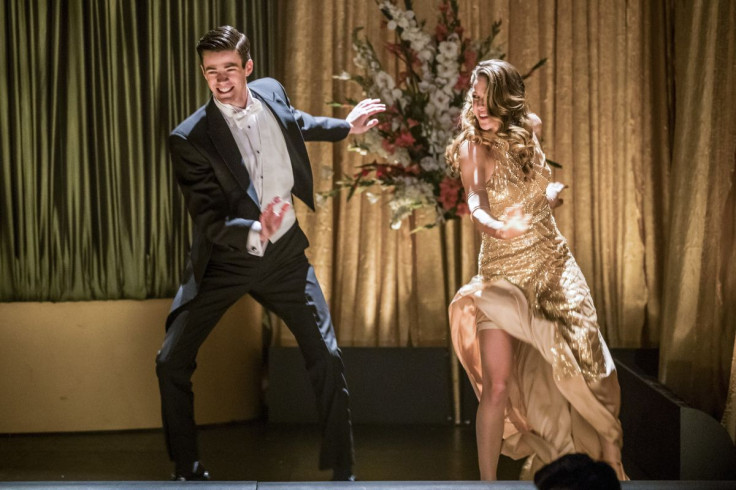 Barry (Grant Gustin) and Kara (Melissa Benoist) find themselves in an alternate reality after villain Music Meister (Darren Criss) puts them in a coma in next week's musical crossover event between "The Flash" and "Supergirl." Although this reality is some sort of a dream, both heroes can meet their demise in real life if they die in this parallel universe where life is like a musical.
In the trailer for Season 3, episode 17 of "The Flash" — which serves as the second half of the musical crossover event — Barry and Kara are surprised and relieved at the same time when they meet each other in the alternate reality. Eager to escape the movie musical world, Barry and Kara ask Music Meister how they can get back to the real world, and the villain tells them that the only way out is to follow the script until the very end. "Reach the end of the plot, you get to go home," Music Meister says.
READ: What is Iris' role in "The Flash" and "Supergirl" musical crossover?
Although that sounds pretty easy, Music Meister warns Barry and Kara that they can actually die in real life if the characters they are playing end up getting killed in the movie musical. "I should mention, you die in here, you die out there," says the baddie.
According to Entertainment Weekly, the plot of the movie musical involves rival gangs. And since Barry and Kara don't have their superpowers in this reality, it will definitely be a challenge for the two to protect themselves inside this dream sequence.
But why does Music Meister trap Barry and Kara in this reality in the first place? "The Music Meister has plans for them," Criss teased to DC All Access. "He's kind of stringing all of the main character along. Particularly the couples, to maybe teach them a lesson? That's what he says."
The musical kicks off with Season 2, episode 16 of "Supergirl," which airs on Monday, March 21. It continues Tuesday night in Season 3, episode 17 of "The Flash," where the bulk of the action takes place. Both episodes air at 8 p.m. EST on The CW.
© Copyright IBTimes 2022. All rights reserved.
FOLLOW MORE IBT NEWS ON THE BELOW CHANNELS