Floating Resort Village To Drive Economic Growth In London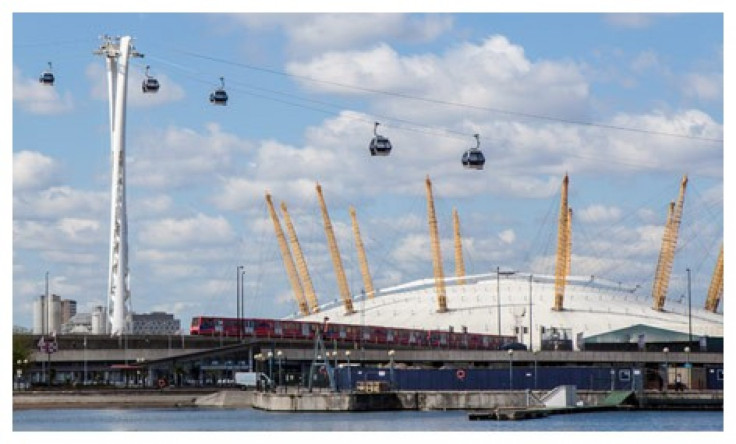 Is a massive "floating village" the answer to Britain's economic woes? London Mayor Boris Johnson thinks so. He announced plans Tuesday to transform a derelict industrial site on the city's eastern waterfront into a floating village replete with commercial space, homes, hotels, restaurants and bars.
"The site is unique," Johnson gushed at Mipim, the annual property conference in Cannes, France. "It has the potential to become one of the most sought-after addresses in the capital while breathing new life back into London's waterways."
Johnson said he hoped to capitalize on the city's post-Olympics boom, which he believes put London "at the top of investors' lists."
"London is the locomotive of the UK," the mayor boasted. "We have got to stop talking the language of austerity. That is not a policy for economic growth."
The outspoken mayor's plans to boost the construction sector and drive growth at the Royal Victoria Dock site involve transforming 15 acres of water into a resort-like village. When complete, it will be one and a half the size of London's Green Park and include transport links to central London and Canary Wharf via a cable car, in addition to having its own Crossrail station.
Robin Wales, mayor of the London borough of Newham, said the project represented an investment opportunity "in scale unmatched anywhere in Europe."
"The Docks … will become a vibrant, exciting and fun visitor attraction which will draw people not just from across the capital, but across the country," he said. "This venture will provide a major boost for the local economy and further cement the area's reputation as one of the capital's must-visit places."
Johnson has made redeveloping the entire Royal Docks area one of his key priorities, and has already opened the Emirates Air Line cable car and Siemens Crystal Center. Developments are in the works at Silvertown Quays and Royal Albert Docks, as well as the floating village.
Johnson outlined an international competition for developers at Mipim, saying he hoped to inspire "spectacular designs." The procurement process will begin this summer, and any international developers will be required to have a London-based partner.
Though rare in the UK, floating developments have become exceedingly popular elsewhere in Europe, particularly in the Netherlands and throughout Scandinavia. A $45 million floating village has also been proposed in Glasgow, Scotland.
© Copyright IBTimes 2023. All rights reserved.