Florida Coronavirus: Teachers Sue State Over School Reopening Mandate
KEY POINTS
With some 360,400 cases as of Monday, Florida is the epicenter of the COVID-19 resurgence in the United States
Despite these awful realities, the state government wants all schools to reopen in August
FEA is suing to overturn the state education commissioner's order to open school buildings at least five days a week in August
The Florida Education Association (FEA), the largest teacher and education workers union in the state, and concerned parents sued the state of Florida, Gov. Ron DeSantis (R) and the Miami-Dade local government Monday to delay a state order compelling schools to reopen in August despite the raging COVID-19 pandemic.
With some 360,400 cases as of Monday, Florida is currently the epicenter of the COVID-19 resurgence in the United States, which began after Memorial Day. Miami-Dade County accounts for more than 84,000 of these cases, and is being called the "epicenter of the epicenter." The Florida Department of Health (FDOH) reported 10,347 new confirmed cases and 90 additional deaths on Monday.
FEA and the other plaintiffs are suing to overturn state education commissioner Richard Corcoran's order earlier this month to open school buildings at least five days a week in August, said FEA President Fedrick Ingram. The lawsuit was filed at the Eleventh Judicial Circuit of Florida in Miami. Miami-Dade County Mayor Carlos Gimenez (R) and Corcoran are also named in the lawsuit, NPR reported.
This lawsuit is the first of its kind in the United States. It comes amid president Donald Trump pressuring states to reopen their school systems in the fall no matter what the local COVID-19 situation is.
FEA and the other plaintiffs accuse DeSantis of breaking a state law mandating "safe" and "secure" schools. They ask the Eleventh Judicial Circuit to give local school superintendents and health departments jurisdiction over reopening.
Ingram argues school reopening decisions are best made at the local level and not by the state government. He blasted Corcoran's emergency order as reckless and unconstitutional.
Ingram said a successful lawsuit will give school districts more flexibility in reopening plans. He said schools aren't ready to open under the onslaught of COVID-19 in the state.
"Until we get control of the community spread, until we understand that our schools will not be superspreader events, we have got to get rid of this hell or high-water approach in opening up our brick-and-mortar schools," said Ingram.
An online petition launched by FEA against the August opening has drawn more than 16,000 signatures. It urges DeSantis to take all the necessary steps to slow the infection rate before children can safely return to school.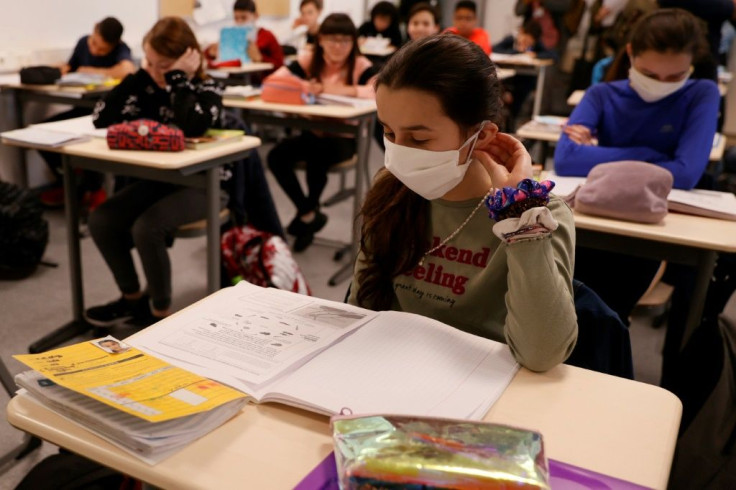 On the other hand, DeSantis has repeatedly said he wants schools to reopen in line with Trump's demand. He claims school environments give students a better opportunity to learn and better access to healthy meals, among other benefits.
For his part, Corcoran described the FEA lawsuit as ignorant, citing Florida law but without any consideration for the pandemic's harmful effects.
"Clearly the FEA hasn't read nor understands the Florida Department of Education's guidance, the Emergency Order No. 2020-EO-06, or Florida law," wrote Corcoran in an email he sent to News4Jax. "Currently, even before the COVID-19 pandemic, Florida Statute 1001.42 (the law) required K-12 schools 'to operate 180 days' a school year. If you do the math, that equates to 5 days a week for 36 weeks."
There is another lawsuit filed on the same grounds as FEA's. A lawsuit filed by an Orange County Middle School teacher demands a halt to the reopening of public schools over COVID-19 infection concerns.
© Copyright IBTimes 2023. All rights reserved.
FOLLOW MORE IBT NEWS ON THE BELOW CHANNELS