Florida Couple's Death In House Fire Suspected To Be Murder-Suicide
A house fire that killed a husband and wife in Florida on Friday (July 31) night is being investigated as a murder-suicide, police said.
Charles Nelson, 67, allegedly used an accelerant to spark the house fire while he was home with his wife, Janet Nelson, 75, St. Petersburg Police Department said in a statement. Janet had called to report the fire but was unable to get herself out to safety.
St. Pete Fire and Rescue arrived and pulled the pair out of the house while battling the flames and Charles was pronounced dead at the scene. Janet died from her injuries Sunday, police said.
Pat Ditto, a 76-year-old neighbor, told the Tampa Bay Times the couple had a dog which also apparently died in the house fire. She said she was home when the fire started.
"I heard a big boom and thought people were still shooting fireworks," Ditto said.
Police had been called to their home on two earlier occasions, once in 2014 and again in 2019, about domestic arguments between the pair, but no arrests were made, according to the Times.
Florida's Sexual Offender Predator system shows Charles served 13 years in state prison after pleading no contest in 1993 to charges including sexual battery on a victim under 12.
Neighbor Alvin Moran, 57, told the Times that Charles had a drinking problem. Janet, who may have had knowledge of her husband's intentions, told a neighbor earlier in the day that Charles had threatened to burn the house down.
The couple didn't go out for work and was living on social security payments, Moran's girlfriend, Kim Russell, 56, said.
In a similar case, a man killed his two children and himself at a home in Florida in March in a case of double murder-suicide. A woman acquaintance of Derick Albert Vasquez, 43, who rushed to the house to check on him after he sent her a suicidal message, found the home on fire. The Hernando County Fire Rescue arrived at the scene and contained the fire and the bodies of an adult, a teenager and a pre-teen were located inside the residence. Police later confirmed Vasquez killed the two children before killing himself. The manner of death wasn't known.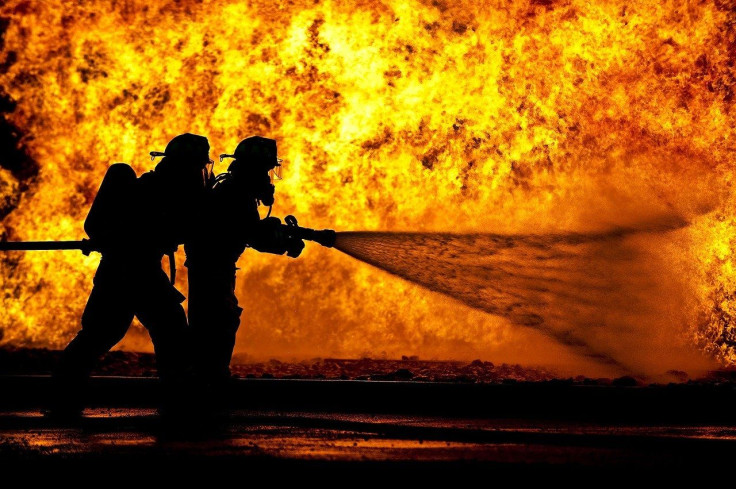 © Copyright IBTimes 2023. All rights reserved.