Florida Imposes Fines On Businesses And Hospitals Mandating Covid-19 Jab
KEY POINTS
Small businesses that enforce the mandate will be fined $10,000 per employee violation
The legislation offers "numerous exemptions" for employees refusing COVID-19 vaccines
Republicans signed a total of four bills Wednesday related to mask and vaccine mandates
Gov. Ron DeSantis, R-Fla., signed a bill Thursday that will fine hospitals and businesses imposing the COVID-19 mandate, making Florida the first state to enforce such rules.
In a press release, the governor's office confirmed that DeSantis signed the legislation, and dubbed it as "the strongest pro-freedom, anti-mandate action taken by any state in the nation."
The release also noted that the legislation is effective immediately and will see small businesses facing a fine of $10,000, while medium and big businesses will be fined $50,000 per employee violation.
The new legislation states that employees "can choose from numerous exemptions, including but not limited to, health or religious concerns; pregnancy or anticipated future pregnancy; and past recovery from COVID-19." The legislation also allows employees to opt for PPE or periodic testing "as an exemption." Finally, it orders employers to cover COVID-19 testing and PPE exemption costs for employees.
Aside from businesses and hospitals, the legislation states that educational institutions "may not require students" to get vaccinated and school districts "may not have school face mask policies." Furthermore, school districts may or may not put healthy students in quarantine. It allows parents and students to bring violating school districts to court.
The news came after Florida House and Senate politicians passed a total of four bills Wednesday, including the one DeSantis signed, seeking to protect workers who continue to refuse COVID-19 vaccinations with votes of 78 to 39 and the Senate 24 to 14 respectively, CNN reported.
While DeSantis has claimed victory for the bill's passing, the Florida governor still has obstacles along the way in his bid for a federal blanket ban on vaccine mandates. DeSantis introduced the idea of hard-line measures against the Biden administration's vaccine mandate but some Democrats tried to offer amendments to soften the legislation.
It is expected that the new Florida legislation will be faced with legal challenges as there are some local business leaders and workers who believe vaccinations are crucial in ending the pandemic and returning to normal work operations. On the other hand, DeSantis has seen strong support from other Republicans.
House Speaker Chris Sprowls, R-Fla., has joined a few Republicans who insisted that they are not against vaccines but instead are pro-choice advocates.
"You can be for a vaccine or for the opportunity for people to get a vaccine and still not support a massive government-forced vaccination," he said, The New York Times reported. Sen. Danny Burgess, R-Fla., has also noted that "no one is arguing that the vaccine doesn't work."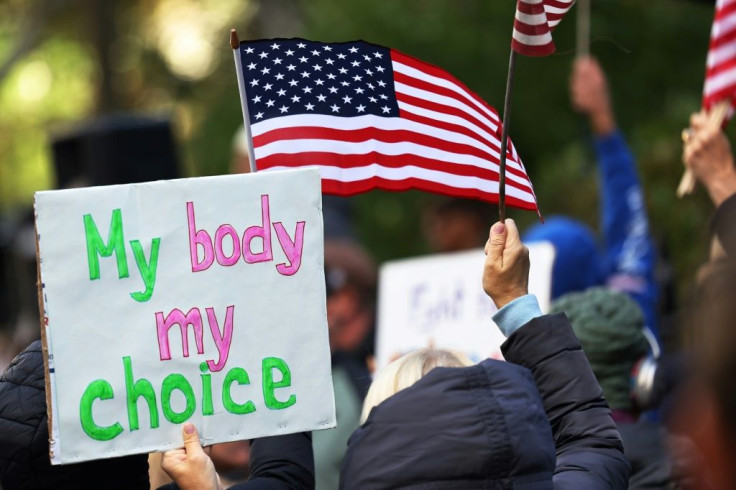 © Copyright IBTimes 2022. All rights reserved.
FOLLOW MORE IBT NEWS ON THE BELOW CHANNELS