Florida Man Andrew Hallinan Declares Gun Store A 'Muslim-Free Zone'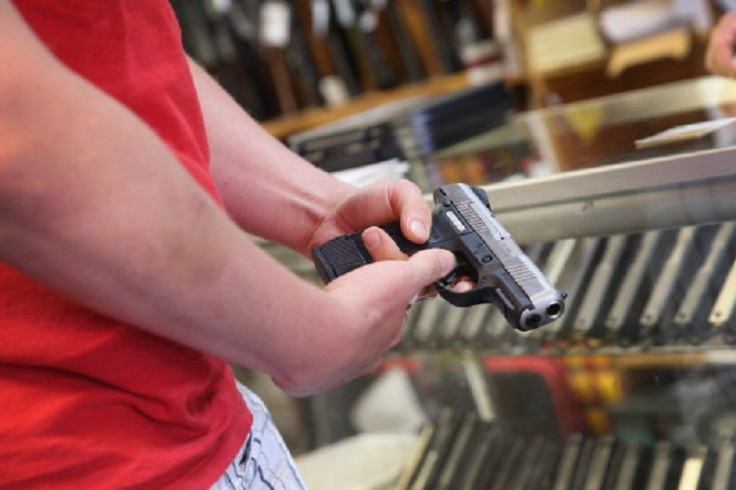 Speaking with the Confederate flag as a backdrop, Florida gun store owner Andrew Hallinan of Inverness declared in a video he posted on Facebook that his store, Florida Gun Supply, is now a "Muslim-free zone" in the wake of the recent fatal shooting of five military personnel by Mohammod Youssuf Abdulazeez in Chattanooga, Tennessee.
"I'm not going to be asking every person who walks in what their religious background is. That's not my business," he told Tampa, Florida's WFLA-TV. "But I do have the right to deny service, firearms training to anyone I deem as a threat."
In the video, Hallinan also describes the Confederate flag as a symbol of "heritage" and blames the election of President Barack Obama for a rise in racism.
"Our leaders are telling you Islam is a peaceful religion full of tolerance and love and hope," he says in the video. "Don't believe their lies."
But CAIR (Council on American-Islamic Relations), the largest Muslim civil rights and advocacy organization in the U.S., stated Tuesday that it will call on the Department of Justice to investigate possible federal civil rights violations by businesses like Hallinan's that have been declared "Muslim-free zones." Banning Muslims from patronizing businesses, it argues, is a violation of federal laws prohibiting racial and religious discrimination in public accommodations.
"America is built on this idea of freedom of religion, freedom of speech, and we really shouldn't be turning against each other. That's why this video really hurt me," Hassan Shibly of CAIR told WFLA-TV. "I would be horrified if anyone made a Jewish-free zone or a black-free zone."
© Copyright IBTimes 2023. All rights reserved.