Florida Man Eusebio Diaz Acosta Accused Of Stealing Tractor Trailer Full Of $75,000 Worth of Soup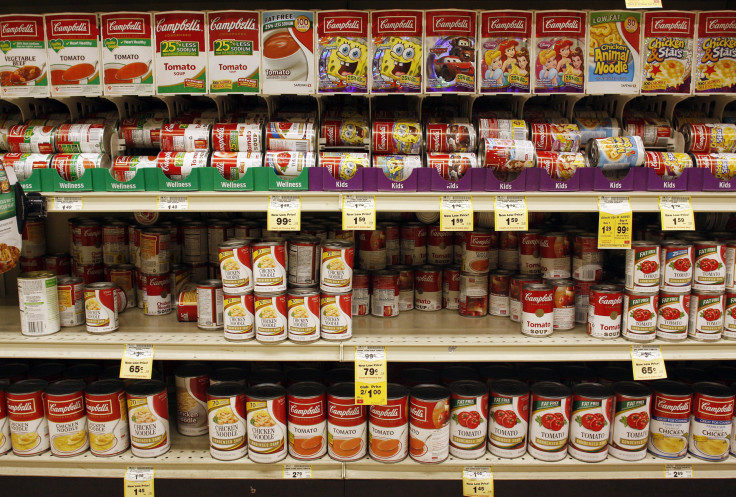 Fancy electronics and fast cars wasn't what one Florida man was looking to steal. Instead, he settled for a tractor full of soup.
Orlando native Eusebio Diaz Acosta was arrested Sunday after authorities claim the 51-year-old stole a tractor trailer hauling $75,000 worth of soup on Florida's turnpike Sunday morning.
NBC News reported Tuesday that Acosta was found by Florida Highway Patrol authorities who were tracking the vehicle using GPS after the Minnesota owners reported the trailer stolen.
Authorities said a passenger in the vehicle abandoned the trailer and jumped over a nearby concrete wall upon being pulled over, escaping over a chain-link fence. Acosta identified the suspect as Pepe, a new acquaintance who paid him to drive the tractor.
Acosta was arrested and charged with grand theft of cargo worth $50,000 and grand theft of a motor vehicle. Acosta was convicted of theft for seperate crimes two times prior.
"The court has seen many things stolen. ... This is the first time the court's ever seen $75,000 worth of soup stolen," said, Broward Circuit Judge John Hurley, who called the theft "very unusual."
Acosta is currently being held at Broward County Jail in Fort Lauderdale on $25,000 bail.
Another unusual theft took place last week when thieves stole 5.5 tons of the chocolate-hazelnut spread Nutella from a parked trailer in Germany. Authorities said the theft amounted to $20,710. No suspect names have been reported.
© Copyright IBTimes 2023. All rights reserved.