Florida Police Are Investigating Link Between Two Bodies And Recent High Speed Chase
KEY POINTS
Florida police are investigating the connection between two bodies and a high-speed chase
The bodies are of two men in their 40s with stab wounds
A man led the police on a 20-mile chase on the I-95
Florida Police are investigating the connection between two bodies found on a beach in Fort Lauderdale and a 20-mile high-speed chase Monday.
The latter event took place on Interstate 95 and involved the driver of a white Jeep Wrangler, who clipped a Porsche and a golf cart before trying to escape.
The bodies were of two men in their 40s, and they had stab wounds. The authorities have not identified any of the two, though Detective Ali Adamson has confirmed the deaths were not a result of a murder-suicide.
According to the New York Post, there was a separate incident Monday where residents reported seeing a man they did not recognize in a white Wrangler parked in a vacant lot on Center Avenue.
One of the lot owners, Michael Jones, indicated he drove his Porsche on the property and began to approach the man. Jones said the man in the Wrangler got up and went over before shoving him to the ground and screaming that he was going to kill him.
Jones allegedly ran back to his car before the aggressor got behind the wheel of his Jeep and slammed into Jone's Porsche. He then clipped a golf cart that was on the property, as well before fleeing.
"I saw crazy in his eyes... I got back in my car," Jones said. "I got back in the car at that point to try and put it in gear to get the hell out of here, there was no time. He floored it, put it in reverse, floored it and slammed right into my Porsche."
Interestingly, Jones called the police, and while officers were taking notes on what happened, the man returned to the lot. So the police began the chase.
The chase video was broadcast on news media channels, like WSVN, showing officers going after a white jeep on I-95 before they successfully separated the vehicle from other traffic.
A Florida state highway patrol trooper then clipped the rear driver side door making the Jeep to spin around and roll. The police swarmed the immobilized vehicle and removed the driver.
The driver of the Jeep was identified as Daniel Dovi, 63. He has since been charged with two counts of aggravated assault with a deadly weapon without the intention to kill.
He has also been charged with aggravated battery with a deadly weapon, two counts of criminal mischief, and one evading law enforcement.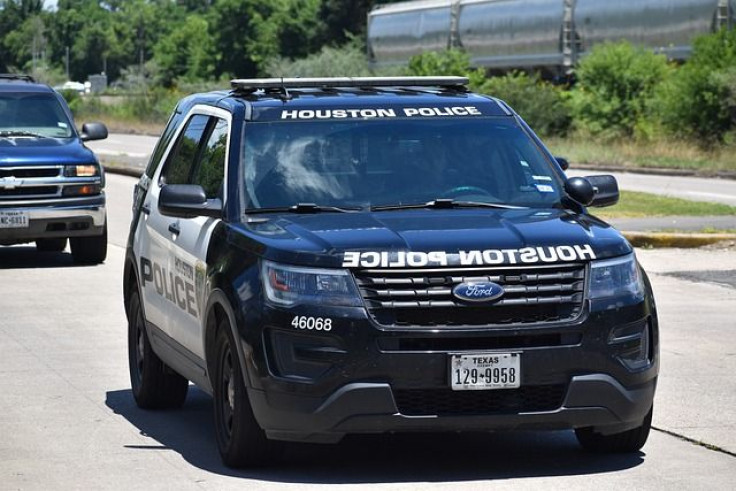 © Copyright IBTimes 2023. All rights reserved.