Florida School Under Fire For Altering Females' Yearbook Photos To Fit Dresscode
A high school in Florida is offering refunds on yearbooks after editing the photos of 80 female students without their permission to conform with its dress code policies.
Administration and faculty at Bartram Trail High School are facing backlash from parents after officials edited the yearbook photos of female students. Digital alterations to students' photos were made by teacher Anne Irwin, the yearbook coordinator, who believed they violated the school dress code.
At least 80 students, all female, had their class photos altered in a variety of ways, but most prominently to conceal cleavage. One parent, Adrian Bartlett, was furious about the alterations due to her daughter's previous body image issues.
"My daughter has been hospitalized twice this school year due to the stress and pressures this past year has brought upon her, including body image issues, which she is still seeking regular treatment for," Bartlett explained in an email to the St. Augustine Record. "And now, the school has made a decision that is now drawing attention to her body in a negative way."
Bartlett revealed her daughter has previously worn the outfit she was photographed in for school and was never reprimanded for her attire. Due to the odd photo editing, Bartlett's daughter has become a laughing stock among her classmates.
"They completely altered her photo, and it makes her chest looked deformed in a way," Bartlett said. "Now other kids are writing in her yearbook and writing about it and making comments and jokes about it."
While female students saw edits to their yearbook photos, none of the club or team photos featured were edited. Pictures of male students wearing swimming briefs by a pool also made it into the published keepsake.
This isn't the first time Bartram Trail High School has been at the center of a controversy. In April, parents complained about the school's dress code policy, which appeared more restrictive to females than male students.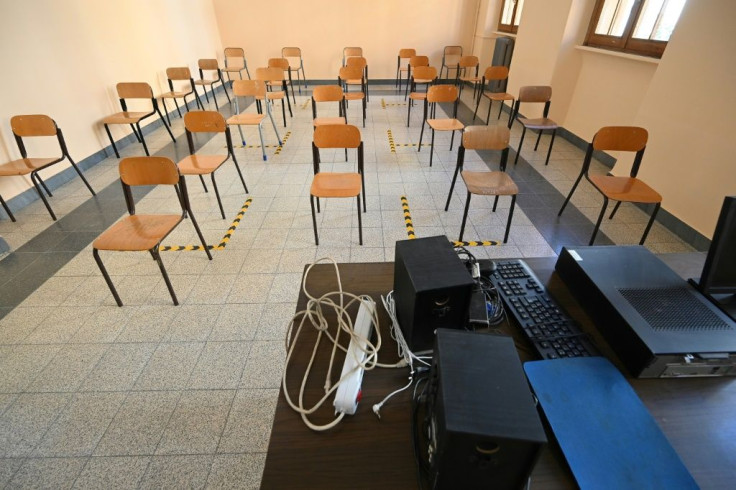 © Copyright IBTimes 2023. All rights reserved.