Force Over Stealth: B-52 To Get Promoted To Arsenal Aircraft?
The U.S. Air Force, looking to develop an arsenal aircraft capable of carrying different types of munitions, is likely to fall back on its largest and the most used active bomber, the B-52 Stratofortress.
Though the idea of an arsenal aircraft that can carry a massive cache of weapons above the theatre of action has been floating around since the mid-90s, it has become essential for the force in light of the development of new hypersonic weapons. In a surprising move, the USAF revealed that they are experimenting with loading up an existing aircraft rather than developing a new one.
A top officer of the USAF said that they were not looking for a stealthy solution as an arsenal aircraft, Task & Purpose reported. The main goal is to diversify weapons payload and speed up deployability.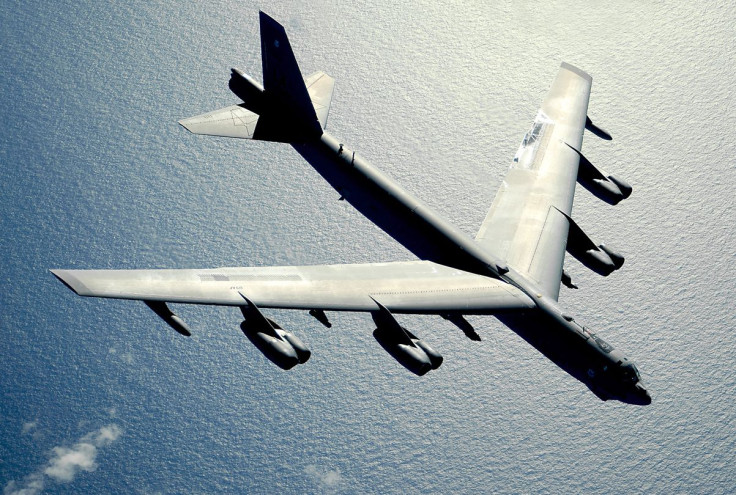 The B1-B Lancer was tested in June out at Edwards AFB in California after outfitting it with new munitions with minor modifications. The success of the test has prompted the USAF to try out the B-52 Stratofortress, which could serve as an excellent platform for delivering hypersonic weaponry en masse on the battlefield.
"The B1B is a bomber that looks and flies like a fighter jet. The Stratofortress is a true bomber, and it would be great to see what can be done with it," a source in the USAF told the International Business Times. Though the B-52 does not have any claims to be stealthy, it could carry the day when it comes to brute force.
Cost and sustainability are always under consideration, and the USAF may have an excellent solution. They solicited new ideas from the public to deploy new weapons on old planes. It is a strategic move that may pay dividends in future.
The B-52 is not the prettiest aircraft in the world, but it sure gets the job done when it is called upon. It will be exciting to see what they can change when it comes to weapons availability. The basic design of the aircraft screams out to be put to more use than its current role.
© Copyright IBTimes 2023. All rights reserved.