Former News Anchor Accuses Kevin Spacey For Assaulting Son: 'Shame On You'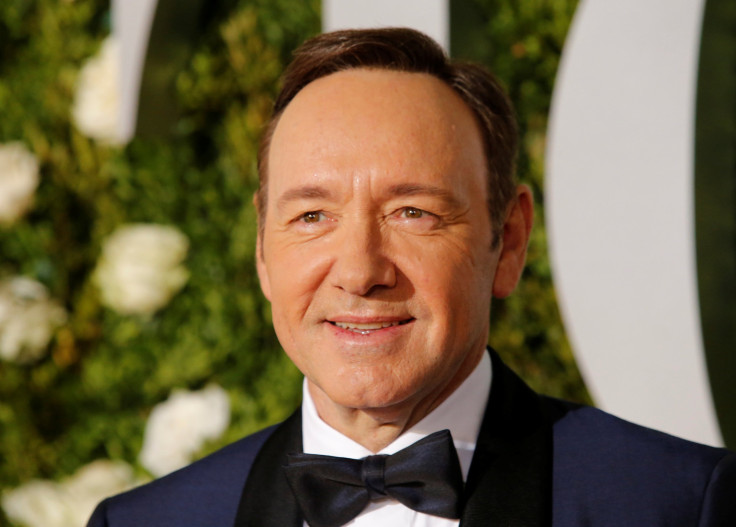 "Star Trek: Discovery" actor Anthony Rapp opened a box of worms after he disclosed during an interview that "House of Cards" star Kevin Spacey sexually harassed him back in 1986.
After his allegation, several other men have come forward with their own harrowing experiences with Spacey. This time around, former television news anchor Heather Unruh revealed that Spacey brought her son alcohol in a bar in Nantucket, Massachusetts, in July 2016. Her son was only 18 years old at the time, and the drinking age in Massachusetts is 21.
After getting the boy drunk, Spacey then "stuck his hand inside my son's pants and grabbed his genitals," she told BBC.
Unruh said Spacey invited her son to a party, but he ran away when the actor went to the lavatory. A criminal investigation is now underway against the actor.
"Shame on you for what you did to my son. Your actions are criminal," she tearfully said.
Spacey has now checked into Meadows, a medical centre in Wickenburg, in the hopes of curing his sex addiction. According to the Daily Mail, Spacey arrived at the $36,000 a month rehab centre in the Arizona desert last week. Spacey "is taking the time necessary to seek evaluation and treatment," his representatives said in a statement.
The rehab center, which claims to have the best sex addiction treatment program in the U.S., will offer Spacey a wide range of classes which include horse riding, yoga, tai chi, and "mindfulness meditation."
Despite Spacey's attempts to cure his sexual aggression, his flourishing acting career has already crumbled. Netflix and MRC finally decided to let its lead star and executive producer go, according to Business Insider.
"Netflix will not be involved with any further production of 'House of Cards' that includes Kevin Spacey," Netflix said in a statement. "We will continue to work with MRC during this hiatus time to evaluate our path forward as it relates to the show."
"We have also decided we will not be moving forward with the release of the film 'Gore,' which was in post-production, starring and produced by Kevin Spacey," the statement added.
"Gore" is a biopic which stars Spacey as the writer Gore Vidal. The movie has just recently wrapped up shooting.
Meanwhile, MRC also confirmed that Spacey is no longer connected with "House of Cards."
"While we continue the ongoing investigation into the serious allegations concerning Kevin Spacey's behavior on the set of 'House of Cards,' he has been suspended, effective immediately," the statement reads. "MRC, in partnership with Netflix, will continue to evaluate a creative path forward for the program during the hiatus."
© Copyright IBTimes 2023. All rights reserved.