Former SEC Lawyer Suggests Someone Might Have Cut A Deal With Prosecutors Given SBF's Speedy Arrest
KEY POINTS
Former Alameda Research CEO Caroline Ellison was spotted in New York on December 4
Ellison's presence in New York is believed to be a nod to rumors that she was cutting a deal with the prosecutors of the Southern District of New York
On Sunday, a report confirmed that Ellison has hired former U.S. Securities and Exchange Commission (SEC) Enforcement Director Stephanie Avakian and the law firm WilmerHale as her legal counsel
Following Sam Bankman-Fried's arrest on Sunday, a former U.S. Securities and Exchange Commission (SEC) lawyer suggested that Caroline Ellison, the former CEO of the crypto trading firm Alameda Research, might have cut a deal with prosecutors that may have allowed authorities to accelerate their investigation and arrest.
FTX, the centralized crypto derivatives exchange that was once recognized as the world's second-largest CEX by trading volume, collapsed last month.
On November 11, FTX and over 100 of its affiliated businesses filed for Chapter 11 bankruptcy protection with its founder Bankman-Fried stepping down as its chief executive officer.
Just a month after the bankruptcy filing, the Royal Bahamas Police Force arrested Bankman-Fried who was denied bail due to flight risk on Tuesday by the Bahamian court.
Before the arrest, Bankman-Fried went on a media tour and answered some questions in various interviews on both mainstream and social media platforms.
But, the seemingly accelerated timeline of investigation and arrest of the crypto entrepreneur surprised many and triggered speculations that something might have happened behind the scene before SBF's sensational arrest.
"Given the speed of the government complaints and the indictment, it seems likely that former FTX employees (most likely those in senior positions) were cooperating with the authorities, most likely in exchange for leniency," former Securities and Exchange Commission lawyer Howard Fischer told CNBC.
"With a large case like this, there is often a rush to be the first one in the prosecutor's door, because the value of cooperation diminishes rapidly if all you can offer is a duplicate of what the authorities already have," Fischer, who is currently a partner at the law firm Moses & Singer, added.
"While it is not known yet if that is the case, or who might be cooperating at this point, I would not be surprised if Ms. Ellison was one of the first persons seeking to help the prosecution," the former SEC lawyer noted.
Rumors about Ellison working with U.S. prosecutors surfaced online after she was seen in a coffee shop in New York on December 4.
This was contrary to earlier reports that the former Alameda Research CEO was in Hong Kong and was allegedly planning to go to Dubai.
Ellison's presence in New York is believed to be a nod to rumors that she was cutting a deal with the prosecutors of the Southern District of New York, which aligns with Fischer's comment.
It was also rumored that Ellison was in New York at the time because she hired the legal powerhouse WilmerHale to represent her in the federal investigation on the FTX collapse.
Bloomberg reported on Sunday that Ellison hired former U.S. Securities and Exchange Commission (SEC) Enforcement Director Stephanie Avakian and the law firm WilmerHale as her legal counsel.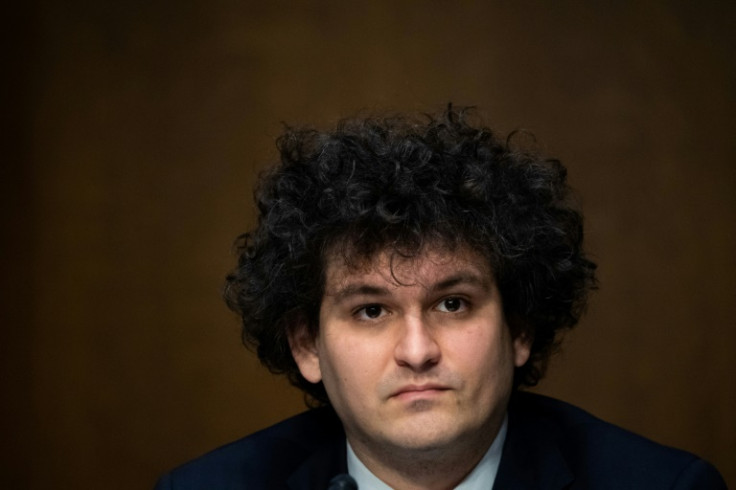 © Copyright IBTimes 2023. All rights reserved.