Alameda Ex-CEO Reportedly Planning To Blow Up SBF Defense Strategy; 'Spotted' At A New York Cafe
KEY POINTS
The former Alameda Research CEO is reportedly in New York
Last month, several reports claimed that Ellison was in Hong Kong
As per rumors, Ellison has hired the prestigious DC law firm, WilmerHale
Contrary to earlier reports that Caroline Ellison, the disgraced CEO of the cryptocurrency trading firm Alameda Research, is in Hong Kong, an unverified photo purportedly shows her making an order at a cafe in New York, triggering speculations and conspiracy theories as to why she is back in the U.S.
The photo, leaked online by the citizen journalism Twitter account Autism Capital, appears to show Ellison at Ground Support Coffee on West Broad in SoHo Manhattan at 8:15 a.m. ET on Sunday.
It was later "verified" as Ellison by the barista seen in the photo standing behind the counter, but how the barista was able to verify the identity of the woman is unknown.
The photo surfaced after Sam Bankman-Fried, the founder of Alameda Research and the embattled former FTX CEO, made several appearances on various media outlets and social media platforms.
In his talks, SBF, as he is more popularly known in the crypto industry, continued to casually throw his alleged ex-lover and penthouse-mate Ellison under the bus by saying he has no idea how the over $8 billion in FTX client funds disappeared from Alameda, implying that the trading firm's CEO is the only person responsible for whatever is happening in the firm.
Autism Capital offered a couple of reasons why Ellison is in New York, one of which is that she might be cutting a deal with the prosecutors of the Southern District of New York to "roll on Sam."
Another reason, which according to the Twitter account, came from a "highly credible source," is that the former Alameda Research CEO is being represented by the prestigious DC law firm, WilmerHale, which is known as a litigation superstar.
With nearly a month following the implosion of the crypto derivatives exchanges FTX, the public is not pleased with the way the issue is being handled by the mainstream media and the U.S. government.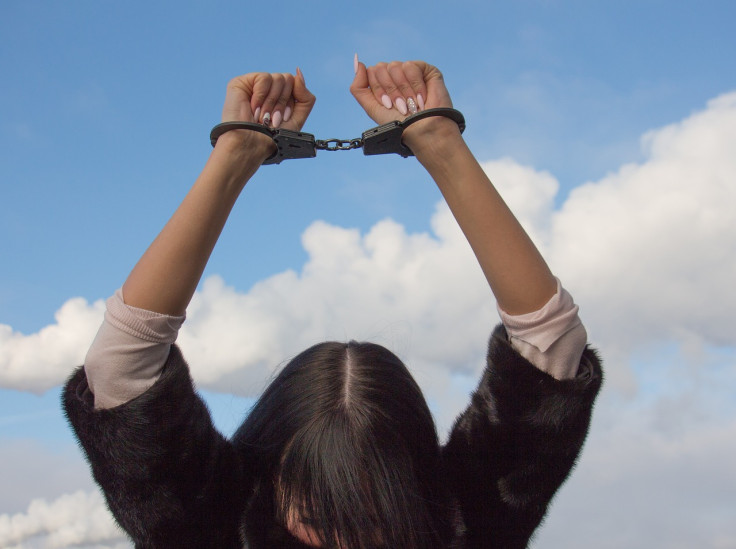 A verified Twitter user who goes by the handle @mcshane_writes said, "Unreal that Caroline and SBF are just walking around living their lives right now after ripping the faces off millions of retail investors to the tune of $10 Billion or more. Meanwhile, Julian Assange & Ross Ulbricht are facing life imprisonment for advancing societal freedoms."
Another Twitter user who goes by the name @JoeConsorti commented, "Two weeks ago, her [Caroline Ellison] 'hedge' fund vaporized billions in client funds, illegally sent to her from a separate financial entity. Today, she's free in New York City, ordering artisan coffees. It's a big club, and you ain't in it."
Another Twitter user who goes by the name @bitcoinaviator asked, "how has she not been arrested!? They stole billions of dollars in customer funds!? Ridiculous," and tagged the Twitter account of the New York Police District Special Ops.
© Copyright IBTimes 2023. All rights reserved.
FOLLOW MORE IBT NEWS ON THE BELOW CHANNELS