Four Found Dead With Gunshot Wounds After North Carolina Home Explosion
KEY POINTS
One family member was safe as she had a doctor's appointment at the time
Police are not looking for any suspects in the case
Police found no gas or propane line going into the house
Four members of a family were found dead with gunshot wounds after the police and the firefighters arrived to tackle a fire caused by an explosion at a home in North Carolina.
On Wednesday at around 9.30 a.m., the Lenoir Police Department received a call regarding some shots fired and an explosion at a residence on Laurel Place NW, Lenoir.
After extinguishing the flames, police found a 58-year-old man and his three children — a 29-year-old man, an 18-year-old woman and a 15-year-old girl — dead inside their home.
Firefighters say most of the damage caused by the blaze was confined to the basement, but the victims were not in that area. They were on the main level and one body was found near the entrance to a carport, reported WSOC. The identities of the victims were not revealed.
According to investigators, the incident was not a random act, and they are not looking for any suspects.
Kim Lackey, one of the neighbors, said that she thought she heard gunshots. And as she was on her way to check on her neighbors, she heard two explosions and saw smoke coming out of their home.
"We never heard a peep out of them except for little hollering, having fun when they been in the swimming pool and that was it," she told WCNC.
Police said a fifth member of the family was safe as she was at a doctor's appointment when the incident occurred.
While the explosion is under investigation, officials found no gas or propane line going into the house, said Lenior Fire Chief Ken Hair.
"We heard what sounded like a couple of gunshots up at the end of the road, so we turned and we were looking and it looked like the roof of the house kind of lifted for a second and a huge plume of smoke shot out the right side of the house," Lisa Price, who was working in a nearby garden with her husband, told WSOC.
Multiple agencies, including the Lenoir Police Department, the Lenoir Fire Department, and the North Carolina State Bureau of Investigation, are investigating the incident.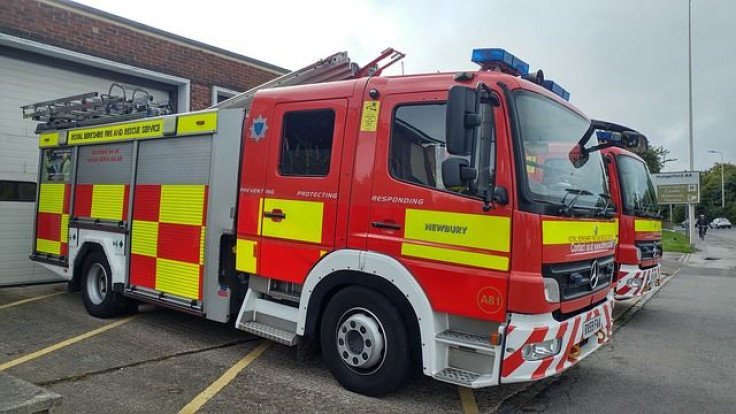 © Copyright IBTimes 2023. All rights reserved.