Fourth Stimulus Check In 2022? Lawmakers Discuss Possible New Direct Payments
KEY POINTS
Sens. Ben Cardin and Roger Wicker are leading the discussions
It is unclear whether the new measure would include provisions for another round of stimulus checks
Calls for more stimulus payments continue to grow as COVID-19 infections surge
Democratic and Republican lawmakers in Congress have been holding early discussions on whether they should send another round of COVID-19 stimulus funds amid the rapid spread of the Omicron variant.
The talks have been led by Sens. Ben Cardin, D-Md., and Roger Wicker, R-Miss., in recent weeks to discuss new direct payments for an array of businesses, including restaurants, performance venues and minor league sports teams, four people familiar with the meetings told The Washington Post.
Cardin and Wicker have yet to finalize the measure. People familiar with the talks added that both lawmakers have also huddled with other lawmakers from their own parties in an attempt to build support for the bill.
White House press secretary Jen Psaki on Wednesday confirmed that there are ongoing discussions on COVID-19 stimulus funding. However, she did not specify potential new actions that the administration may take.
It is unclear whether the new measure would include provisions for another round of stimulus checks. The third round of direct payments, which amounted to $1,400 for individual taxpayers, was signed into law in March 2021 as part of the Biden administration's $1.9 trillion American Rescue Plan. Neither the White House nor lawmakers in Congress have since indicated plans to send out more relief checks.
Calls for more stimulus payments have continued to grow in recent weeks as COVID-19 cases continue to surge, leading to the temporary closure of schools and businesses and a push back on return-to-work settings.
A petition, posted on Change.org, by Denver-based restaurant owner Stephanie Bonin has reached 2,998,667 signatures of its 3 million goal. The petition calls on lawmakers to send out monthly recurring checks of $2,000 for adults and $1,000 for children for the duration of the COVID-19 pandemic.
Despite the lack of action on a fourth round of direct payments, many Democrats have renewed a push to revive the expanded advance child tax credit that would send monthly payments to 35 million families.
Lawmakers in Congress may adopt another short-term spending agreement in February, which could give them the opportunity to respond to the fast-spreading Omicron variant and other recent crises, such as the deadly tornado outbreak.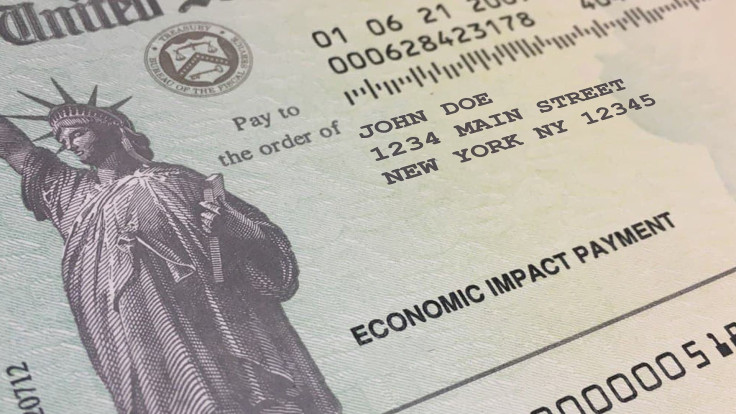 © Copyright IBTimes 2023. All rights reserved.