Fourth Stimulus Check: New Economic Plans Don't Include Individual Payments After Record Income Increases
President Joe Biden may be looking ahead to new economic stimulus plans to continue helping pull the United States out of the crisis formed by the COVID-19 Pandemic, but that doesn't mean Americans should be looking for a fourth stimulus check in their bank accounts anytime soon, especially after household income increases signaled that the economy is truly beginning to bounce back.
During his first State of the Union Address to Congress on April 28th, Biden unveiled that after his infrastructure plan was done, he was hoping to pass another new stimulus package, which he was calling the American Families Plan. That plan, which he said would be funded by tax increases on the wealthy, would include expanding the child tax credit until 2025, two years of tuition-free community college, free preschool education for children between the ages of 3-4 and better paid family leave nationwide.
While the plan could mean good news for Americans with dependent children (the current child tax credit, which goes into effect in July, will see parents receive $300/month for children under six and $250/month for children 6-17), it does not include a planned fourth stimulus check, which have been blanket deposits in qualifying Americans accounts throughout the pandemic. $1,200 and $600 checks were deposited in 2020 during former President Donald Trump's time in office, while a $1,400 check is still being sent out to some Americans after initially arriving in most bank accounts in March.
Of course, a fourth stimulus check has long been touted as an unlikely occurrence, due to the economy rebounding, which has been in part due to more Americans receiving their COVID-19 vaccines, but also the past stimulus payments as well.
The Wall Street Journal reports that household income rose at a record 21.1% in March due to the stimulus checks that were given out that month as part of Biden's American Rescue Plan. The growth was the largest monthly increase in government records dated back to 1959.
Spending also saw an increase in March of 4.2%, which was also the sharpest month-to-month increase since the summer months. Personal saving rates also surged to 27.6%
Of course, while checks may not be explicitly on the horizon, Biden has floated several other economic proposals since before being elected President which could help Americans see more money in their pockets and bank accounts, even without a direct payment from the government. While a federal minimum wage hike was taken out of the American Rescue Plan, the idea of raising the wage to an amount up to $15/hour is still something Biden and Democrats want to try and pass. The last time federal minimum wage was increased was in 2009, during Barack Obama's first term as President, and saw wages rise from $6.55/hour to $7.25/hour.
Plans to cancel student debt are also being looked into as well, with Biden directing his Education Secretary Miguel Cardona to see if he has the authority to cancel up to $10,000 in debt for borrowers, though canceled debts up to $50,000 have also been projected.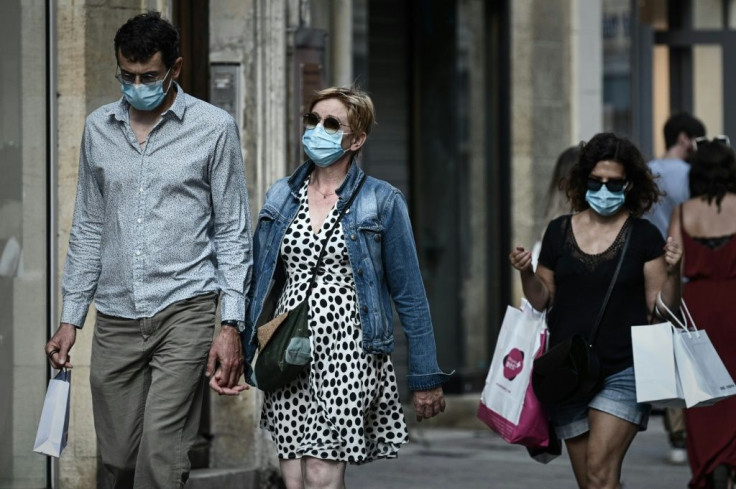 © Copyright IBTimes 2023. All rights reserved.