Fourth Stimulus Check 'Unlikely' Despite Push For Recurring Monthly Payments
Many Americans are still dealing with the financial fallout of the COVID-19 pandemic, but despite some talk already emerging of a potential fourth stimulus check, experts are saying that, at least for now, the chances of another direct payment to bank accounts remains unlikely to happen.
Analysts say that despite the need for more stimulus assistance for those who remain in dire need due to continued unemployment and other reduced income because of the pandemic, a number of different factors come into play which will make it less likely that a fourth payment could be on its way. According to CBS, a focus on President Biden's infrastructure plan, as well as a rebounding economy due to increased vaccination rates may make the argument that a fourth round of payments is necessary harder to make.
"I think it's unlikely at this time, Raymond James analyst Ed Mills told CNBC.
The $2 trillion infrastructure plan, which is set to be funded by boosting the corporate tax rate from 21% to 28%, is meant to help the economy by rebuilding aging schools, roads and airports and investing in other projects as well, while the economy beginning to rebound from the hit it took because of the pandemic could see unemployment rates drop to as low as 4.3% by the end of the year. With vaccinations continuing to rise against the virus and states loosening restrictions as a result, more people will head back to work, and the boom from business thriving once again could have longer reaching effects—again rendering the argument for a stimulus useless.
Additional assistance is on the way for some Americans this summer as well in the form of the Child Tax Credit, with families with children under 6 receiving $300 each month from July-December, while those with kids between 6-17 will receive $250 each month per child. With those six months of payments on the horizon, additional assistance will also seem to be unlikely.
However, despite the fourth check being unlikely, there are still growing calls for more direct payments, including recurring monthly ones, to all qualifying Americans. Democratic lawmakers have already indicated support for the idea in a letter to President Biden, indicating most Americans would run out of the $1,400 payments in less than three months. Economists have also pushed for the idea of recurring direct payments until the economy is fully recovered as well.
While Americans will still need to wait and see if a fourth check is on the horizon, some are still waiting for their third direct payments still, with those on Social Security and other federal benefits still waiting to see their $1,400 payments.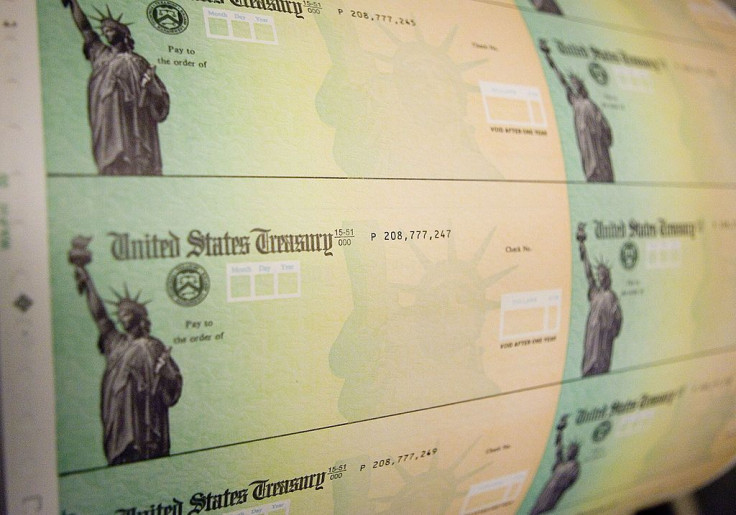 © Copyright IBTimes 2023. All rights reserved.