Fourth Stimulus Check Update: Pennsylvania Gov. Wants $2,000 Payments Sent To Residents
KEY POINTS
The stimulus checks would be sent to Pennsylvanians earning $80,000 or less per year
The proposal would also grant relief to small businesses and homeowners
The state Republicans are reluctant to approve the legislation
Pennsylvania Gov. Tom Wolf has renewed a call for state lawmakers to approve a legislation that would send $2,000 stimulus checks to residents.
Speaking at an event in Reading on Thursday, Wolf said he wants to use $500 million of the $2.2 billion of unspent federal COVID-19 relief funding to send most residents a one-time direct payment.
"This is not some grand theoretical thing. This is something that says, could we take some of this money and actually give it to Pennsylvanians -- $2,000?" Wolf said. "If you're a household that makes $80,000 or less, you qualify for this. And it's $2,000 for what? Anything you want."
The renewed calls come after Gov. Wolf in February announced a $1.7 billion proposal that would use money from the state's $2 billion unused federal COVID-19 relief funding to support families and workers, small businesses and the community.
In the proposal, $500 million would be allotted to provide $2,000 checks to households earning $80,000 or less annually; at least $225 million would provide grants to small businesses that were impacted by the pandemic; $204 million would provide direct property tax relief to low-income renters and homeowners; $325 million would be invested to support the state's healthcare system, and $450 million would be invested in community projects that address the threat of climate change.
Wolf's stimulus check proposal, however, was faced with a cool reception by state Republicans. Sen. Devlin Robinson, R-Pa., said his colleagues would rather spend the $2.2 billion unused COVID-19 relief funding on other issues, such as bridge work on I-79.
"Well, he's right that if we don't use the money, we lose it. But there's better ways to spend the money. Out here in Pittsburgh, we have bridges falling around the city. We have a lot of closures," Robinson said, according to CBS News.
"The sense that I'm getting is that there are just better ways to spend that money. If people are waiting for $2,000 to come into their bank account, I wouldn't have a plan to spend that money just yet."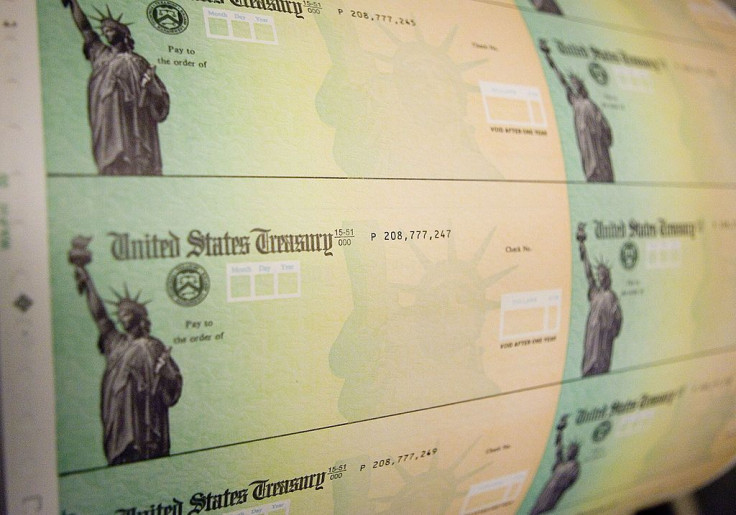 © Copyright IBTimes 2022. All rights reserved.
FOLLOW MORE IBT NEWS ON THE BELOW CHANNELS