France Alters Travel Warnings For US Cities After Initial List Sparks Brouhaha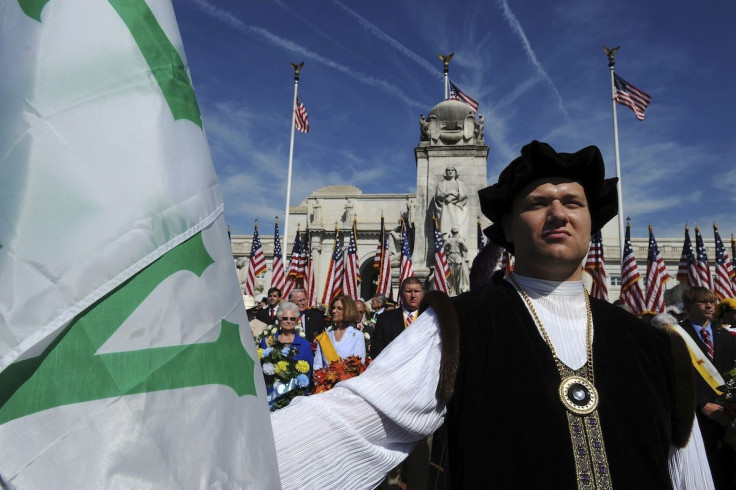 The U.S. State Department regularly issues travel warnings to alert Americans of the potential dangers they face abroad. Of the 34 countries currently featured on its advisory list, France isn't one of them. But if you glance at the website of France's Ministry of Foreign Affairs, not only will you find an entry for the U.S., but also a lengthy one at that.
While the blanket warning on the "Sécurité" tab of the U.S. page covers general recommendations applicable to most developed countries, it's what the Ministry of Foreign Affairs had to say about several cities in particular that put many American mayors on edge this past week.
"It is advisable that when you arrive in a city, you learn about the neighborhoods you should avoid and, in the case of some cities, whether traveling by foot could become dangerous at certain hours of the day," the advisory begins, before dividing several American hubs into virtual go and no-go zones.
The Ministry of Foreign Affairs warns French citizens visiting Boston, for example, to avoid the neighborhoods of Dorchester, Mattapan and Roxbury at night. They should also look out for petty crime at sporting events and in some tourist areas such as Chinatown, the North End and Fenway.
Don't go alone to Harlem, the Bronx or Central Park at night either, the Ministry warns in its New York disclaimer. Down in Washington, D.C., the Ministry tells French tourists to avoid the main bus and train hub (Union Station) after dark, and asks them to stay clear of Anacostia altogether. Nearby Baltimore and Richmond get even harsher raps. Baltimore is "considered a dangerous city except downtown," while Frenchmen shouldn't visit Richmond on foot.
Philadelphia, Pittsburgh, Detroit, Chicago, St. Louis, Atlanta, New Orleans and Los Angeles also contain "problem areas" pinpointed by France's Ministry of Foreign Affairs.
News of the travel advisory first made headlines last week in Cleveland, a "dangerous city by night." Residents of Cleveland Heights, Lakewood and Euclid were taken aback to find that the Ministry urged citizens of France to avoid their neighborhoods at all hours of the day.
Cleveland Heights mayor Edward Kelley demanded that the French government offer an official apology to the three suburbs. "The French government is foolish and doesn't know what they're talking about," Kelley told the Cleveland Plain Dealer. "Our crime is down, and it's one of the safest cities in Ohio based on FBI crime statistics."
The Press Attaché for the French Consulate in Chicago, Pascale Furlong, responded to the newspaper in an email, saying: "We are in the process of reviewing the information. France, like all countries, including the United States, has the responsibility to issue travel information and recommendations to its citizens traveling abroad. The French Ministry of Foreign Affairs aims to provide the most useful and up to date information."
Over the weekend, the French government appears to have fielded several such requests to amend its seemingly harsh warnings. The Cleveland entry, for example, now states: "The city does not endanger by day, but at night is not recommended. Some suburban neighborhoods to the northeast are also to be avoided."
Write-ups on Washington and Philadelphia were also softened, while the Ministry removed the blanket warnings for Baltimore and Richmond altogether. The Ministry similarly updated an alert for New Orleans, which it previously called "a dangerous city," noting "crime in New Orleans dropped in 2013." Most crimes, it said, "are located in clearly identifiable neighborhoods."
No matter where French citizens go in the U.S., the Ministry warns not to speak of safety matters in public places due to "the current international context" and "the sensitivity of the American public."
FOLLOW MORE IBT NEWS ON THE BELOW CHANNELS