France's Minister Threatens To Ban Twitter After Musk Pulls Platform From EU's Disinformation Code
KEY POINTS
Jean-Noël Barrot says the EU ban is imminent if Twitter "repeatedly" refuses to follow bloc's rules
Twitter has pulled out of the EU's voluntary disinformation code
The EU law aims to limit the spread of illegal and harmful content online
France's digital minister Jean-Noël Barrot on Monday lashed out against Elon Musk-owned Twitter, threatening to ban the social media platform in the European Union if it "repeatedly" refuses to abide by the bloc's rules for digital platforms.
"Disinformation is one of the gravest threats weighing on our democracies. Twitter, if it repeatedly doesn't follow our rules, will be banned from the EU," Barrot told radio network France Info, according to a translation by Politico.
The bloc's European Digital Services Act (DSA) will go into effect at the end of August, and it has laid out specific rules for very large online platforms (VLOPs) and very large online search engines (VLOSEs) in a bid to regulate the internet.
"After the Digital Services Act, platforms will not only have to be more transparent, but will also be held accountable for their role in disseminating illegal and harmful content," the DSA website says.
Barrot's comments came days after Twitter reportedly withdrew from the EU's voluntary disinformation code practices.
"Twitter leaves EU voluntary Code of Practice against disinformation," said Thierry Breton, the EU's internal market commissioner. However, he made it clear that Twitter's "obligations remain."
"You can run but you can't hide," Breton added, noting the bloc's disinformation teams "will be ready for enforcement" when the new law takes effect.
Twitter signed up voluntarily to the EU's Code on Disinformation in 2018 when it was still under different management.
This time, it appears the platform is leaning on its own fact-checking and anti-disinformation regulations under its Community Notes, TechCrunch reported. The feature allows Twitter users to add more information or context to tweets that they believe need to be disputed.
Musk had previously endorsed the law. He told Breton in May last year that the DSA was "exactly aligned with my thinking."
This is not the first time the EU has threatened to block Twitter.
In November, Breton warned Musk during a call that Twitter could be banned if it does not agree to an "extensive independent audit" and fails to lift an "arbitrary" system of reinstating banned users.
The Tesla CEO had an exchange of words with Breton after he took over the platform last October.
"The bird is freed," the tech billionaire tweeted and Breton replied, "In Europe, the bird will fly by our rules."
Musk has faced criticism from the EU in recent months over some of the changes he implemented since acquiring the platform, one of which was the ban on some prominent tech journalists in mid-December.
Germany's Federal Foreign Office (AA) raised concerns about the ban and how it could affect press freedom.
Vĕra Jourová, the EU vice president for values and transparency, said it was "worrying" how Twitter arbitrarily suspended the accounts of journalists.
"There are red lines. And sanctions, soon," Jourová tweeted.
In March, fact-checking network Science Feedback said in a report that "misinformation superspreaders" thrived on Twitter since the Musk takeover. While it was difficult to pinpoint the exact cause for this, the organization raised concerns about whether an algorithm was tweaked for recommendations.
"One hypothesis we had was whether one of Elon Musk's first decisions was to tweak the recommender algorithm to give more voice to superspreaders or remove some sort of 'reduced reach' status for these accounts, which would amount to the same thing," said Bastien Carniel, data and policy lead at Science Feedback.
Current and former Twitter employees told BBC Panorama in March it has become difficult to protect users from disinformation, hate and child sexual exploitation since changes were implemented by Musk.
Musk has denied allegations that misinformation was surging since he purchased the platform. He accused a BBC interviewer of lying after the correspondent failed to provide examples of hateful content.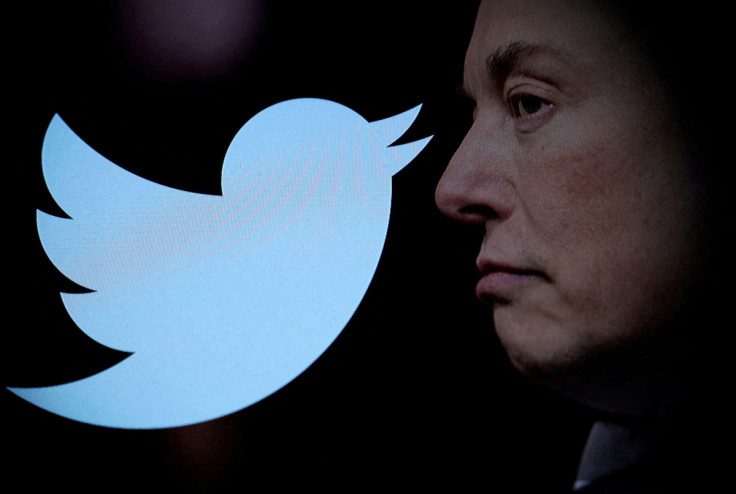 © Copyright IBTimes 2023. All rights reserved.