'Friends' Reunion Has Fans Freaking Out, Here's How To Watch
A "Friends" reunion has been in the works for quite some time and a May 27 premiere date has finally been announced. So how can fans watch the special?
The unscripted special was supposed to air in May 2020, when HBO Max first launched. The COVID-19 pandemic pushed that date back a year and it will finally be available to subscribers at the end of the month.
The "Friends" official Instagram account posted an update on April 10, reporting that filming of the special has wrapped, and that an air date was all that was needed.
Long-time fans have been waiting since 2004, when the series came to an end, for this moment, and they've shared their excitement on social media.
This reunion was directed and produced by the original show makers, Kevin Bright, Marta Kauffman and David Crane. What makes this show even more special is that it was filmed on the original soundstage as well, Stage 24 on the Warner Bros. studio lot in Burbank, Entertainment Weekly explained.
A few guest stars that viewers can expect to see include Justin Bieber, BTS, Lady Gaga, David Beckham, James Corden, Cindy Crawford, Cara Delevingne, Elliott Gould, Kit Harington, Larry Hankin, Mindy Kaling, Thomas Lennon, Christina Pickles, Tom Selleck, James Michael Tyler, Maggie Wheeler, Reese Witherspoon and Malala Yousafzai.
Jennifer Aniston, Courteney Cox, Lisa Kudrow, Matt LeBlanc, Matthew Perry, and David Schimmer will also be there for you during the show.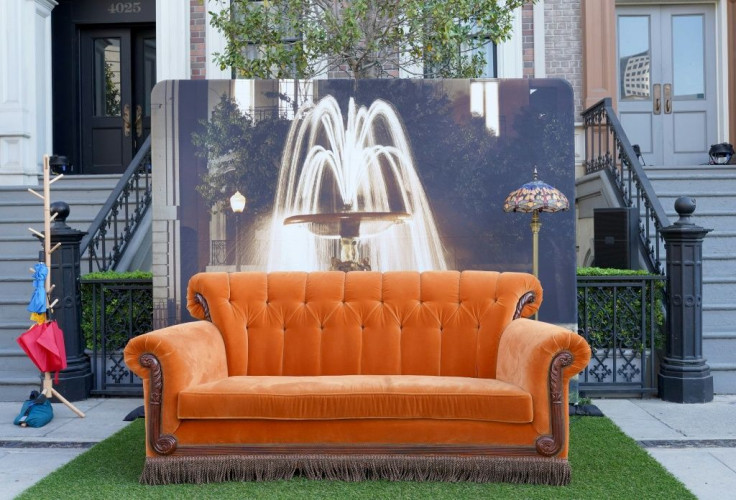 © Copyright IBTimes 2023. All rights reserved.