FTC Fines Online Dating Service For Using Sexy Fake Profiles To Lure Sign-Ups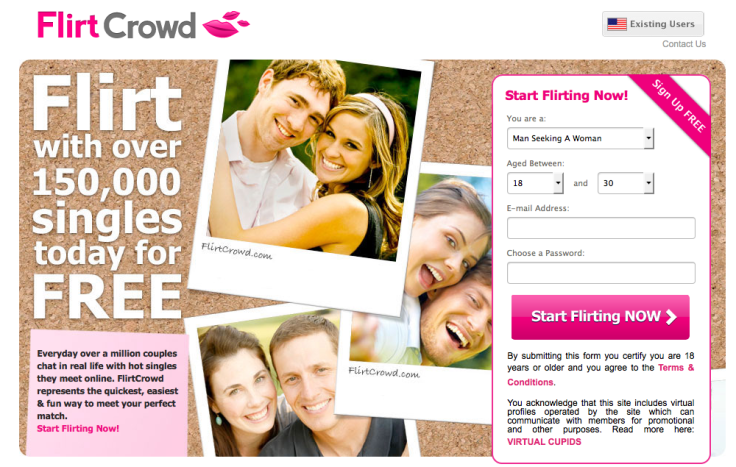 HeidiHi is 26, curvy, blonde, child-free and describes herself as "easygoing," but what members of the dating site FlirtCrowd, which featured her profile, didn't know when they got an alert that she messaged them was that she wasn't real. If they signed up for a premium subscription in order to see her message, they were simply stuck with a paid membership.
The Federal Trade Commission announced on Wednesday that England-based JDI Dating Ltd., whose websites include Flirtcrowd.com and Findmelove.com, had to pay a $616,165 settlement for its use of fake profiles as a way of enticing members to upgrade to paid, premium subscriptions and for renewing those subscriptions without its members' consent, reports the New York Daily News. In addition to the fine, JDI can no longer use the fake profiles.
In profiles such as HeidiHi's, the only indication that the profile was fake on FlirtCrowd was a cryptic notation near her profile name -- a small "v" inside a "C."
"JDI Dating used fake profiles to make people think they were hearing from real love interests and to trick them into upgrading to paid memberships," said Jessica Rich, the FTC's director for the bureau of consumer protection. "Adding insult to injury, users were charged automatically to renew their subscriptions -- often without their consent."
The subscription packages in the FTC's complaint cost anywhere from $22.72 for a month-to-month plan to $101.04 for a 12-month plan. The FTC's action marks the first time that it has fined an online dating service for using fake profiles to get subscribers with free memberships to pay for a premium membership.
© Copyright IBTimes 2023. All rights reserved.