FTC Urges Lawmakers to Pass Consumer Privacy Laws: What Next?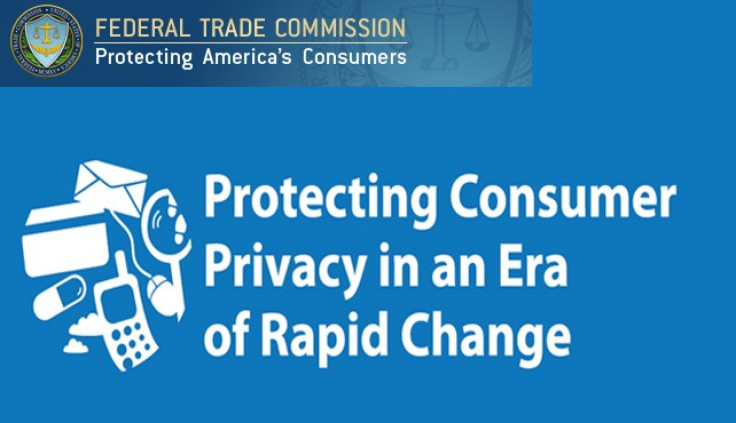 The U.S. Federal Trade Commission (FTC) stepped up its game on Monday, March 26, and urged Congress to enact laws for protecting users' online privacy. In addition, the FTC also called on companies to speed up self-regulation, so Internet users can gain more control over their personal data.
New FTC Report
In a Monday report, the FTC stated that privacy legislation should give consumers access to the information collected on them by alleged data brokers. The report further urged companies to build privacy practices into every stage of product development and provide consumers with simple, easy to understand choices regarding privacy. The companies should also make their data practices more transparent, including for mobile use, the report said.
Americans have enthusiastically migrated more and more of their lives online, said FTC Chairman Jon Leibowitz, in a Washington news conference on Monday, following the release of the report. As a result we have had to ask how can consumers continue to enjoy the riches of a thriving online and mobile marketplace without surrendering their privacy as the price of admission.
Imposing Limits on Collection and Use of Consumer Data
The FTC envisioned a privacy framework that would mark the first time limits are imposed on collection and use of consumer data, which is used to deliver targeted, personal ads by many companies, including Google and Facebook. With such constraints, the online advertising market could suffer considerably.
According to New York-based research firm e-Marketer, online ad revenue surged to $32 billion in 2011, up 23 percent from 2010. The research firm estimated sales from online advertising will climb to $53 billion by 2014. However, the new constraints might curb its surge.
In the past year, the Federal Trade Commission has focused on enforcing privacy breaches against companies that collect and use consumer data for targeted ads, including Google, Facebook and Twitter.
FTC & Obama Administration, On the Same Side
The FTC recommendations will be based on an initial report issued in December 2010, and stands in line with the efforts the Obama administration has made to increase online privacy protection. The White House released a consumer-privacy bill of rights last month, pledging it would work with companies, as well as consumer groups, to develop voluntary industry codes of conduct around the consumer privacy principles. According to the FTC, consumers should have an easy to use and effective Do Not Track option by the end of the year.
(reported by Alexandra Burlacu, edited by Surojit Chatterjee)
© Copyright IBTimes 2023. All rights reserved.
FOLLOW MORE IBT NEWS ON THE BELOW CHANNELS