CoinDesk To Shrink Editorial Team As It Nears Sale: Reports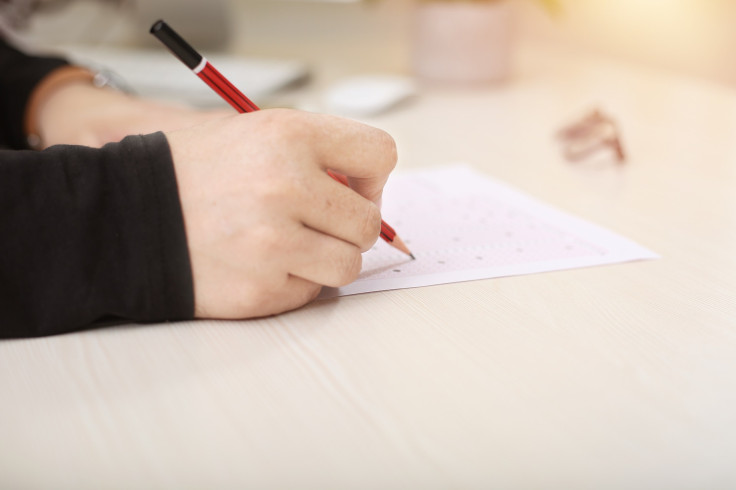 KEY POINTS
Around 45% of the editorial team will reportedly be laid off
CoinDesk is said to be nearing a $125 million sale to an investor group
The crypto outlet first reported about balance sheet issues at FTX and Alameda
Crypto media company CoinDesk is eliminating more than a dozen jobs as it works to finalize a sale to an investor group, new reports have revealed.
CoinDesk broke the story last year that ultimately led to the collapse of the crypto exchange FTX.
The company, which has an award-winning editorial arm and a CoinDesk Indices business, is slashing its editorial workforce by 45% or around 20 people, The Block reported Monday, citing an internal memo from CEO Kevin Worth and a source familiar with the matter.
Meanwhile, a source told Axios that about 18 editorial jobs would be affected by the reductions.
CoinDesk didn't immediately respond to International Business Times when contacted for comment.
While Worth did not provide details about which specific roles would be affected, he said the layoffs would largely affect the media team and the reductions would be discussed further in an all-hands meeting at 4 p.m. ET Tuesday.
"This is an incredibly difficult message to send to everyone over email and yet I also wanted everyone at CoinDesk to know as soon as possible what is happening today," Worth said in the memo, adding that the reductions were necessary "to ensure a financially sound business moving forward and to set us on the path to close the deal to sell CoinDesk."
The upcoming cuts are reportedly part of broader efforts to cut costs as CoinDesk's parent Digital Currency Group (DCG) attempts to finalize a deal to sell the crypto media company for $125 million.
The Wall Street Journal reported last month that an investor group led by Matthew Roszak of Tally Capital and Peter Vessenes of venture capital firm Capital6 was nearing a deal to acquire CoinDesk.
As part of the buyout deal, CoinDesk's current management will be retained, and DCG will keep a stake in the business.
CoinDesk's move to explore a sale was first revealed by Worth in January. At the time, Worth said the company received numerous indications of interest. To help it in the process of exploring options, CoinDesk retained investment bankers.
Layoffs and reported efforts to sell CoinDesk came as DCG reels from the downturn in the cryptocurrency sector. The crypto conglomerate is also faced with a fraud lawsuit by crypto exchange Gemini, which DCG has moved to dismiss.
CoinDesk broke news on Nov. 2, 2022, about the balance sheet issues at Alameda Research that ultimately led to FTX's ripple-effect collapse. The Verge's Elizabeth Lopatto wrote that the blockbuster scoop not only cast doubt on the stability of Sam Bankman-Fried's empire but also "shot its own parent company in the foot," as DCG was among the crypto companies affected by FTX's fall.
(Corrected at 3:41 a.m. on Aug. 15, 2023: This article's headline was corrected to remove the term "Whistleblower." The error is regretted.)
© Copyright IBTimes 2023. All rights reserved.