'Furious 7' Cast Member Vin Diesel Reveals The Last Conversation He Had With Paul Walker; Talks About Film's Oscar Chances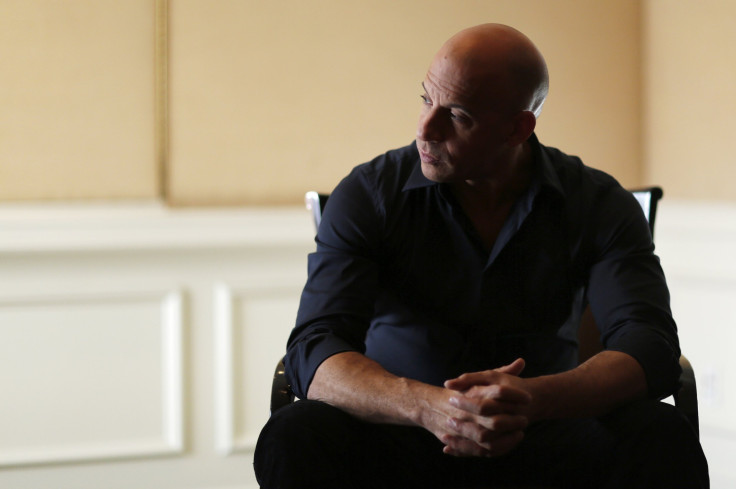 It's no secret that the production of the upcoming action movie "Furious 7" was marred by the loss of its principal star Paul Walker. While the public was rocked by the news, few were as impacted by the incident as Walker's longtime co-star and friend Vin Diesel.
Diesel recently sat down with Variety for an in-depth interview in which he opened up about the last time he saw the late actor. According to the action star, his last conversations with Walker occured on the set of "Furious 7" just days before he died. The two were filming a climactic scene together in which Diesel's character (Dominic Toretto) risks his own life to save the lives of Walker's character (Brian O'Connor) and others.
"These action films can be very dangerous, no matter what anyone tells you," Diesel told the outlet. "I started to think, 'What would happen to Paul Walker if I died?'"
As the story goes, when they finished the scene and went back to their trailers, Diesel paid Walker a visit and wanted to talk to him about death. Apparently, his only wish was that, if he were to die, he wanted Walker to tell people what kind of brother he'd been to him.
Not long after, Walker was riding passenger in a car with friend Roger Rodas in Valencia, California, when their vehicle struck a tree at a very high rate of speed. Neither of them made it out of the November 2013 accident alive.
"I've played that over in my head countless times. That's the last time I ever saw him," Diesel told the outlet, reportedly choking up as he did. The two often referred to each other as brothers and, according to The Hollywood Reporter, Diesel even recently chose to name his newborn daughter Pauline, after Walker.
Diesel reportedly had a tough time getting back to work. After Walker's death put the movie on hiatus, the producers and director James Wan found a way to complete it that proved respectful to both the late actor and his beloved character, which he's played since 2001. When production began again, all anyone cared about was making a movie that their co-star and friend would have been proud of.
Now that the newest movie in the "Fast & Furious" series is finally finished, the 47-year-old actor's role in the franchise, other than being its star, is to act as its designated hype man. Much like he did for "Fast Five" in 2011 (via the L.A. Times), the actor is trying to generate Oscar buzz for the upcoming movie.
Speaking about the fillm, Variety described Diesel as a proud father, prone to hyperbole, when he says: "It will probably win best picture at the Oscars – unless the Oscars don't want to be relevant."
While a best picture Academy Award win is a little outside the realm of reality for an action movie like "Furious 7," the film is poised to be a pretty massive success. Early box office projections statte that the movie will not only hit a series record at the box office, bu that it will likely break the record for most ticket sales in the month of April.
While it's a grim prospect, "Furious 7" will likely get a huge shot in the arm as curious fans flock to the theater to see how filmmakers handled Walker's exit. When the film debuted at South by Southwest a few weeks ago, director Justin Lin implored the audience not to spoil the ending before the film hits theaters on April 3.
© Copyright IBTimes 2022. All rights reserved.
FOLLOW MORE IBT NEWS ON THE BELOW CHANNELS