'Furious 7' To Set Up 'Fast & Furious 8' For New York City Twist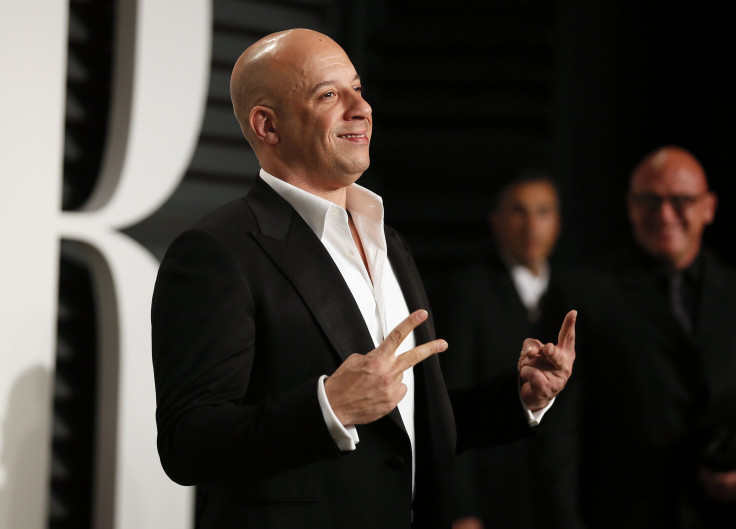 "Furious 7" star Vin Diesel teased the future of the "Fast & Furious" franchise while appearing on "Jimmy Kimmel Live" Monday. Diesel, who was on hand to promote the upcoming release of "Furious 7," revealed that the eigth movie would feature many of the new actors introduced.
"I always think of these films multiple pictures in advance," Diesel, 47, explained. "I think of them as trilogies. So Kurt Russell came in for this movie, but he was really hired because of a story that follows this, that takes place in New York."
Before his role in "Furious 7," Kurt Russell had a lengthy history of action films and car stunts ranging from "Big Trouble in Little China" to "3000 Miles to Graceland." In one of his last roles, Russell played the murderous Stuntman Mike in Quintin Tarantino's "Death Proof." His character would kill unsuspecting passengers in a car that wouldn't impact its driver as part of the "Grindhouse" double feature Tarantino made with director Robert Rodriguez. In "Furious 7," Kurt Russell plays a mysterious double agent named "Mr. Nobody."
"Furious 7" ties the prequel phase of the series to the original trilogy after Han's murder (Sung Kang) in "Fast & Furious: Tokyo Drift." Toretto must reconvene the Family to defeat the terrorist Deckard Shaw (Jason Statham), who is out for revenge after his brother, Owen Shaw (Luke Evans), was killed in the previous film. Meanwhile, the team must also stop a shady government official known only as "Mr. Nobody" from stealing a program that can turn any technical device into a weapon. With director James Wan ("Saw," "The Conjuring") taking over the wheel, the news of a new direction for "Fast & Furious 8" comes as little surprise.
Besides Russell, the slew of new faces to the "Fast & Furious" series includes Nathalie Emmanuel ("Game of Thrones"), mixed-martial artist Ronda Rousey ("The Expendables"), Djimon Hounsou ("Guardians of the Galaxy") and martial artist Tony Jaa ("Ong-bak" series). Vin Diesel reprises his role as Dominic Toretto, one of the original members, alongside Paul Walker and Michelle Rodriguez. Diesel has been a part of the franchise since the first movie, "The Fast and the Furious" in 2001.
"Furious 7" opens in theaters April 3.
© Copyright IBTimes 2023. All rights reserved.