The Future Of Work In The Metaverse
The way we work has changed drastically over the past couple of years. Although the transition was already in process, the COVID-19 pandemic accelerated the migration from offline to online. It also paved the path for new work models, such as hybrid and remote work.
Meanwhile, we are at the cusp of the next technological paradigm shift — the metaverse. From Nike to Balenciaga, JP Morgan to Meta (formerly Facebook), some of the world's largest companies are betting big on the role the metaverse will play in shaping the future of work. Underscoring this momentum, Microsoft founder Bill Gates stressed that change is coming sooner than we might expect in a recent blog post.
The metaverse, by design, was always intended to be more than just another ecosystem of "virtual reality"-based applications. While still in the early stages, the metaverse is quickly shaping up to be an extension of the real world, powered by emerging technologies like virtual reality (VR), augmented reality (AR), artificial intelligence (AI), non-fungible tokens (NFTs), cryptocurrencies, blockchain and much more.
"The burgeoning metaverse space is opening up a lot of exciting possibilities for the way we interact with one another and do business," Michiel Näring, vice president of Syscoin Foundation, said. "The metaverse is bound to boost the shift to remote work already underway due to the pandemic. The implications this will have on workplace dynamics, participants' or employees' job satisfaction and companies themselves are immense."
What's happening now?
Companies are already playing around in the metaverse and actively engaging with emerging technologies. For instance, Microsoft recently showcased its mixed-reality platform, Microsoft Mesh. Built on Azure, this novel metaverse-based platform provides the necessary infrastructure that Microsoft Teams users can utilize for real-time collaboration.
Participants can join Mesh's virtual world using HoloLens 2, VR headsets, smartphones, tablets and PCs. The goal is to improve remote collaboration while simultaneously enabling immersive, interactive and gamified training, educational and communication tools for both businesses and consumers.
Meta, too, recently unveiled its Horizon Workrooms app that works with the Oculus Quest 2 headsets, assisting users with setting up digital avatars, hosting meetings and collaborating in a virtual world. Likewise, several start-ups are also working on furthering the technologies that power the metaverse.
Not to be outdone by its more established tech peers, New York-based Spatial.io has developed a 3D collaborative platform where users can create their own digital avatars, host meetings and connect with each other in existing virtual rooms or build their own virtual spaces. Then there is Florida-based start-up Magic Leap, currently building AR headsets and applications for enterprise use cases. Silicon Valley-based start-up Strivr is already working with Bank of America and Walmart, providing the necessary infrastructure to train employees in virtual reality.
The transition towards the metaverse isn't something that is just limited to technology-intensive companies. For example, the luxury and fashion industry is moving full speed ahead to cement their presence in the metaverse. In less than a year, leading brands like Gucci, Louis Vuitton, Balenciaga, Nike, Burberry, Tommy Hilfiger and dozens more have ventured into the metaverse by leveraging one or more of the emerging technologies.
Even governments are interested in exploring the possibilities and potential that the metaverse is capable of unlocking. The South Korean government found itself in the spotlight earlier this year when it unveiled $200 million worth of funding to expand its "domestic" metaverse ecosystem. A variety of areas, including the development of new and existing metaverse platforms, education and the development of VR, AR and hologram technologies, will benefit from the funds.
In this context, the South Korean Ministry of Science and ICT has stressed that the funding will help educate more than 40,000 metaverse professionals. Furthermore, the initiative aims to expand the footprint of more than 200 companies currently working in the metaverse space. Altogether, these efforts aim to push the country toward its goal of emerging as the fifth-largest metaverse destination by participation by 2026.
Based on the ongoing developments and investments, the metaverse will be responsible for transforming and reshaping the future of work — and sooner than we may have expected.
What can we expect?
The way we work is perhaps where the metaverse can have the greatest impact. Start with the notion that the metaverse raises social interaction to a new plateau. By leveraging the power of NFTs (digital avatars), immersive reality and mixed-reality platforms, companies can implement interactive (even gamified) learning and training solutions that are collaborative by design. Highlighting the metaverse's promising features, healthcare companies like Medivis and Embodied Labs are currently employing HoloLens to train medical workers with 3D anatomy models and 360-degree video tutorials.
Virtual workplaces can play an essential role in delivering the much-needed work and life balance. In the virtual world, your digital avatar communicates who you are and what you do in real-time. So, if you're on a lunch break, your digital avatar in your virtual workspace will reflect that. You can join meetings, presentations and even team get-togethers with your digital avatar. Instead of 2D video calls and conferences, there will be different virtual spaces — each designed to enhance team cohesion, collaboration, engagement and employee wellness. This immersive virtual ecosystem will ultimately make it easier for people to communicate and collaborate more effectively.
As the remote and hybrid work models continue intertwining with the metaverse, it will unlock new economic opportunities, especially in terms of new jobs and roles. The metaverse focuses on building a user-focused economy, which in turn will financially benefit thousands of people. For instance, IMVU, an avatar-based social networking platform with upward of 7 million users, has empowered thousands of creators to create and monetize their products for the metaverse.
These applications are merely just the beginning of the transformation of work. A virtual workplace opens up many other possibilities, especially regarding productivity. With evolving technologies like blockchain and AI at our disposal, it will become easier to let AI-powered bots (digital assistants) handle manual and repetitive tasks. The integration of technologies will consequently free up human capital for other tasks that add value and productivity. Technology companies like UneeQ have already made significant strides in this area by building "digital workers" that can work in various roles across different industries.
But while working in the metaverse using personalized digital avatars, AR and VR technologies sounds fun, we must also consider the reality that the "digital office life" will have certain drawbacks, especially during the preliminary stages.
For instance, a recent publication from the research "Quantifying the Effects of Working in VR for One Week" highlights that working in the metaverse for extended periods may lead to higher social anxiety, a perception of higher workload, disengagement from reality and even adverse physical side-effects and significant health drawbacks.
The study compared the individual experiences of 16 research participants, with each spending an average 35-hour workweek in virtual reality instead of their physical offices. The researchers concluded that "working in VR for a week led to significantly worse ratings across most measures, particularly in relation to productivity and health effects."
While the idea is revolutionary, the current advancement is mostly in terms of the underlying technology, not user experience. Wearing a clunky oversized VR headset eight hours a day, five days a week isn't practical. Besides, such continuous use might even lead to what researchers call "cybersickness" — motion sickness accompanied by headaches, dizziness and nausea due to extended exposure to VR environments.
Another hurdle is familiarizing teams with the experience itself. Most people have never experienced virtual reality in the context of their daily lives. Accordingly, preparing employees and organizations for the ever-evolving technology will be a formidable task. Participants may find it difficult to work their way through expansive virtual environments in VR headsets and glasses, potentially resulting in frustration and loss of productivity. Still, despite the obvious challenges, that doesn't mean that the concept of metaverse work environments is without merit.
"From the employer's point of view, the metaverse experience helps to entice talent who are fleeing expensive cities en masse in the past two years, and fulfill critical roles without the exorbitant overheads associated with prime office spaces," Helen Liu, chief of staff at Bybit, said.
"The metaverse will change the way we think about how we get work done, how companies hire, how people get paid and how we transact the value of our labor in the digital economy," Liu added. "The metaverse as a workplace will have a financial ecosystem of its own, a delivery system to support the community that's defined by work functions, not by regions."
(Sadie Williamson is the founder of Williamson Fintech Consulting.)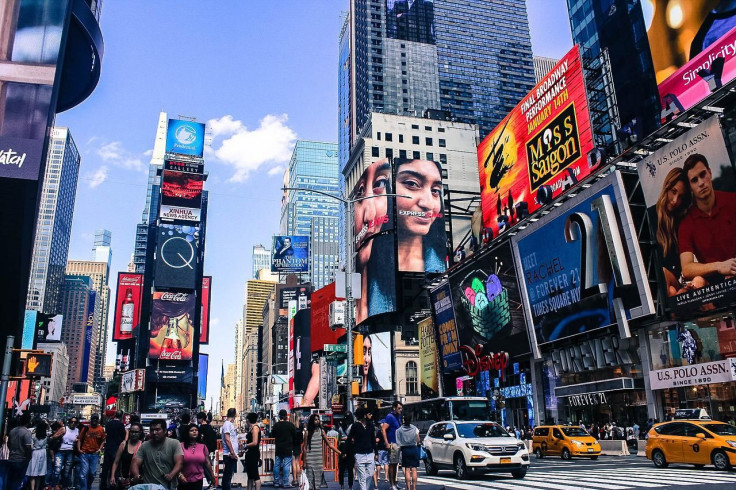 © Copyright IBTimes 2023. All rights reserved.
FOLLOW MORE IBT NEWS ON THE BELOW CHANNELS