Gabby Petito Case Update: Brian Laundrie Isn't Dead In Preserve According To Manhunt Expert's 'Theory'
Police in Florida are still searching one preserve for Brian Laundrie, a person of interest in the homicide case of 22-year-old travel vlogger Gabby Petito, but one local says he doesn't think authorities are going to find him there.
After going missing on Sept. 17, police have been scouring Carlton Reserve near Laundrie's home in North Port, Florida, looking for him. Laundrie's parents told authorities that he went there prior to his disappearance.
Speaking to Fox News Digital, Florida rancher and nearby resident of the preserve, Alan McEwen, who has been assisting North Port Police Department in looking for Laundrie, says he's not surprised the 23-year-old hasn't been found there.
"There's no surviving out here, I don't know how to say it," McEwen said of the 25,000-acre preserve. According to the outlet, McEwen has spent the majority of the last 30 years navigating the terrain.
"I've been in the woods in and out all my life…I have learned a lot in my life, and one thing I know is no one is gonna survive out there for two weeks on foot."
Despite Laundrie's survivalist skills, which he reportedly "bragged" about to a co-worker prior to his disappearance, McEwen says he's doubtful he could survive more than a few days in the preserve.
"Unless he's got a butt like a duck and can float, he's not in there," McEwen said when commenting on the waist-high flooding the park has endured recently.
READ: Gabby Petito Case Update: A Big Reason Why Police Haven't Found Brian Laundrie
McEwen said battling the wildlife in the park would also prove tough for even the best outdoorsman. "Unless he's got a hide like a gator, the mosquitoes will carry him right off," he said.
Despite the tough conditions of the preserve, McEwen says he doesn't think Laundrie is dead in the park, saying, "No buzzards, no body is my theory. And I haven't seen any buzzards flying."
As for his current location, McEwen says he thinks Laundrie could have exited the preserve via one of its passageways that lead to either "a long-stretching highway, vast everglades or acres of ranch land."
READ: Why Naming Gabby Petito's Cause Of Death May Be 'More Challenging' To Determine
Laundrie was named a person of interest in the death of Petito, his girlfriend, earlier this month. He had been traveling with the Long Island, New York, native across the country prior to her reported disappearance on Sept. 11. On Sept. 19, a body matching Petito's description was located in Bridger-Teton National Forest in Wyoming. The remains were soon after positively identified as Petito.
A funeral for Petito was held in Holbrook, New York, on Sunday. Her cause of death has not been announced.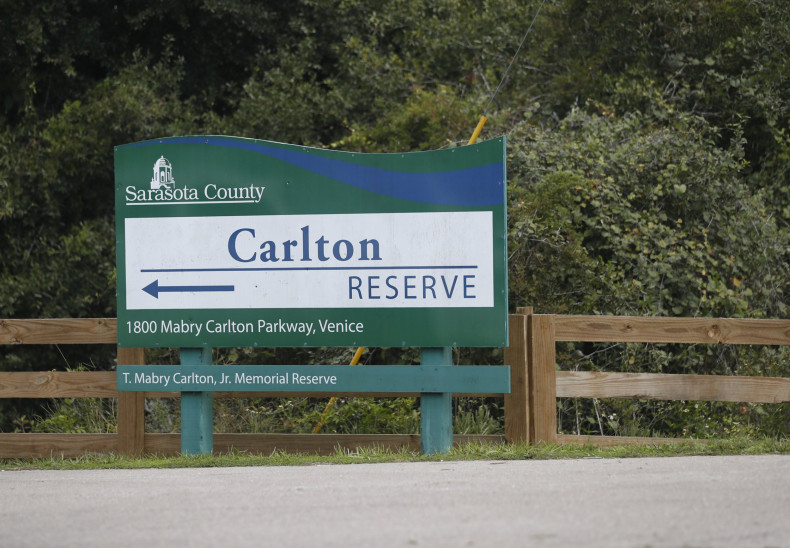 © Copyright IBTimes 2022. All rights reserved.