Gabby Petito Update: Key Evidence Could Be In The Van, Says Homicide Expert
KEY POINTS
The expert warned things would be tough if the van doesn't have conclusive evidence
Pat Diaz said he would have been totally against releasing the cause of death
Thursday marks a month since Petito's fiancé Brian Laundrie went missing
A day after a coroner revealed that 22-year-old YouTuber Gabby Petito died due to manual strangulation, an investigation expert has pointed out that the key evidence in obtaining a conviction in her case could be present in her 2012 white Ford Transit van.
Pat Diaz, who has over two decades of experience with the Miami-Dade homicide unit, told Fox News that the vehicle and phone records contain a trove of information useful to investigators.
"That's their evidence, that's their key evidence there, the van," he told the news outlet. "Everything that they're gonna be able to prove…it's gonna come out of that truck," he added. Diaz, in his 35-year law enforcement career, had helped on the "Cocaine Cowboys" case.
However, Diaz warned that the prosecutors are in for an "uphill battle" if the van doesn't have conclusive evidence linking Petito's killer to the crime. "The one thing you have in this whole case is the cause of death," he said.
According to Diaz, he would have been totally against releasing the cause of death. Now that it is out in the public, it could make even a confession difficult to use at trial unless it includes clear details that still remain unavailable, he said.
For the same reason, the investigators "probably didn't want the cause to be released Tuesday, even though it had already been withheld from the public for weeks," the report added.
"I would have said the body was a terrible state of condition, we're still processing the body, and buy more time – then given the cause of death," Diaz said.
Petito's body was found on Sept. 19 in an undeveloped campsite in Teton County, Wyoming, at least three weeks after the coroner estimated she was killed.
Detectives have so far not named a suspect in the case and maintained that Petito's fiancé, Brian Laundrie, is a person of interest.
Meanwhile, a month since Laundrie was reported missing from his home in North Port, Florida, internet sleuths have come up with sketches on how the fugitive would look now after a month on the run.
Most photoshopped pictures show 23-year-old Laundrie sporting a more hairy look with long, unkempt hair and a bushier beard.
Recently, a sketch artist had come up with new portraits that she said could help identify Laundrie. According to her, Laundrie would have had "too much sun" and is likely to have lost weight by now. Among the main things that criminals use for disguise are a ball cap and sunglasses, she added.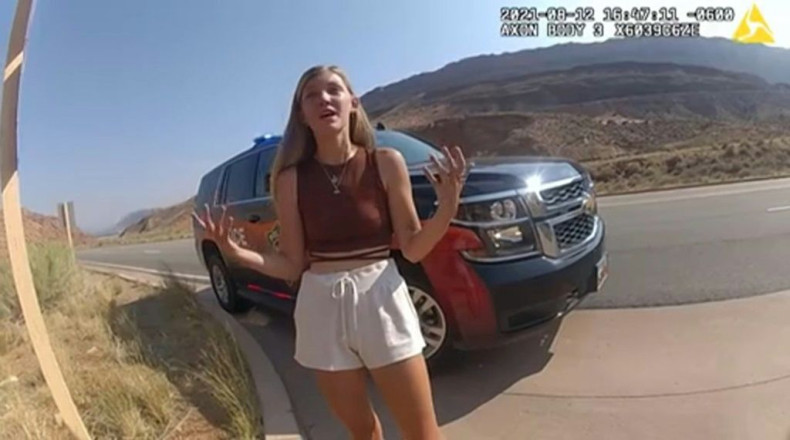 © Copyright IBTimes 2022. All rights reserved.