Brian Laundrie Update: Lawyer Stresses Fiancé Only 'Person Of Interest' In Gabby Petito Case
KEY POINTS
Brian Laundrie's family attorney called Gabby Petito's death a "tragedy"
His comments came after the coroner's report said Petito was strangled to death
Petito's mother called the attorney's statement "garbage"
As the final autopsy result for Gabby Petito revealed she was strangled to death, Brian Laundrie's family attorney stressed he was only a person of interest in the case.
In a statement reacting to the Teton County Coroner Dr. Brent Blue's report, attorney Steve Bertolino said "Petito's death at such a young age is a tragedy."
"While Brian Laundrie is currently charged with the unauthorized use of a debit card belonging to Gabby, Brian is only considered a person of interest in relation to Gabby Petito's demise," Bertolino said in a statement to media. "At this time Brian is still missing and when he is located we will address the pending fraud charge against him."
Laundrie, who returned to Florida alone on Sept. 1, was reported missing on Sept. 14. Despite a search conducted by authorities, Laundrie is still at large.
Meanwhile, Petito's mother reacted to Laundrie family's attorney's statement.
"His words are garbage. Keep talking," she wrote in a text to WFLA's J.B. Biunno.
Blue estimated Tuesday the 22-year-old YouTuber died three to four weeks before her body was discovered on Sept. 19 in the Bridger-Teton National Forest along the border of Grand Teton National Park in Wyoming.
"There will not be an exact date of death on the death certificate," Blue reportedly said. He later added: "Nothing is obvious in a situation like this."
Experts have been weighing in as to how Laundrie might be surviving for more than four weeks if he was out there alive in the wilderness. A legal expert has also spoken out about why police have not yet charged Laundrie with homicide.
"The reason why they did it for that and not the homicide is because if you swear a warrant out for him for homicide — and you indict him for that — you can't talk to him if absolute right to counsel attaches," Ralph Cilento, a professor at John Jay College of Criminal Justice in New York, told Insider.
Petito family attorney said Tuesday they will not release any other statement until they bring her remains home. Authorities are currently investigating the homicide case, which has gained nationwide attention.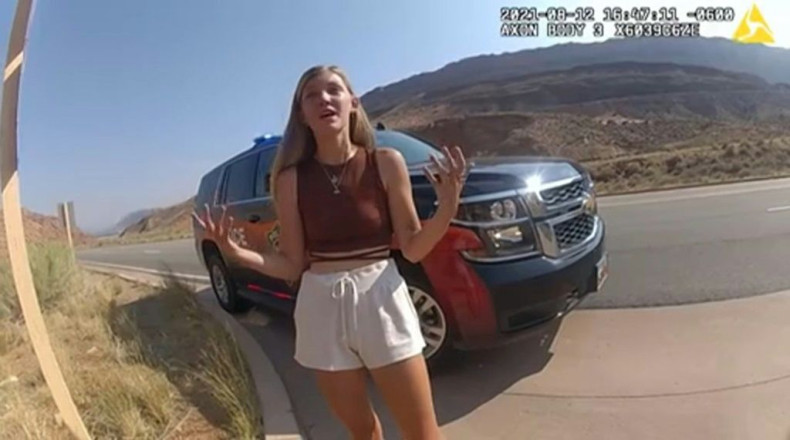 © Copyright IBTimes 2022. All rights reserved.