Gabrielle Union Felt 'Lost' After America's Got Talent Firing
Gabrielle Union has confessed that she felt lost and really lonely after getting fired from the highly-successful reality TV show "America's Got Talent."
The 47-year-old actress gave a personal update on Twitter when she told the world how lost she feels after whatever has happened in recent few weeks. She also thanked everyone who supported her and said she feels really humbled with all the love from her friend, family and the fans.
"So many tears, so much gratitude. THANK YOU! Just when you feel lost, adrift, alone… you got me up off the ground. Humbled and thankful, forever," Union said.
The tweet comes after various reports this week claimed that the "Being Mary Jane" star was fired from "America's Got Talent" for calling out Jay Leno over an offensive joke he made while recording the show.
According to Variety, the star had a conversation with an NBC executive to talk with the human resources department after the special guest made a joke on Simon Cowell's dogs. The joke was eventually cut from the show. And that is not it, the publication also reported that Union was told on numerous occasions that the hairstyles she kept on rotating frequently looked too black.
Fellow judge Julianne Hough was reportedly fired from the show. But according to the Hollywood Reporter, the dancer-turned-actress denied that she had a negative experience working on the show.
Meanwhile, Union's husband and retired basketball player Dwyane Wade came out in support of her wife and revealed that the makers tried to blame the declining viewership on her.
The athlete tweeted that people might lie, but numbers don't. He further added that he has been approached by many people saying that her wife is the only reason why they see the show and love her insight on the show.
But all this fiasco is not holding her back from celebrating Thanksgiving with her family. She posted a snap on Instagram and noted that she is really "grateful" for whatever she has got in her life. In the photo, she can be seen standing alongside her husband Wade, their 12-year-old son Zion Malachi Airmis and their daughter Kaavia James.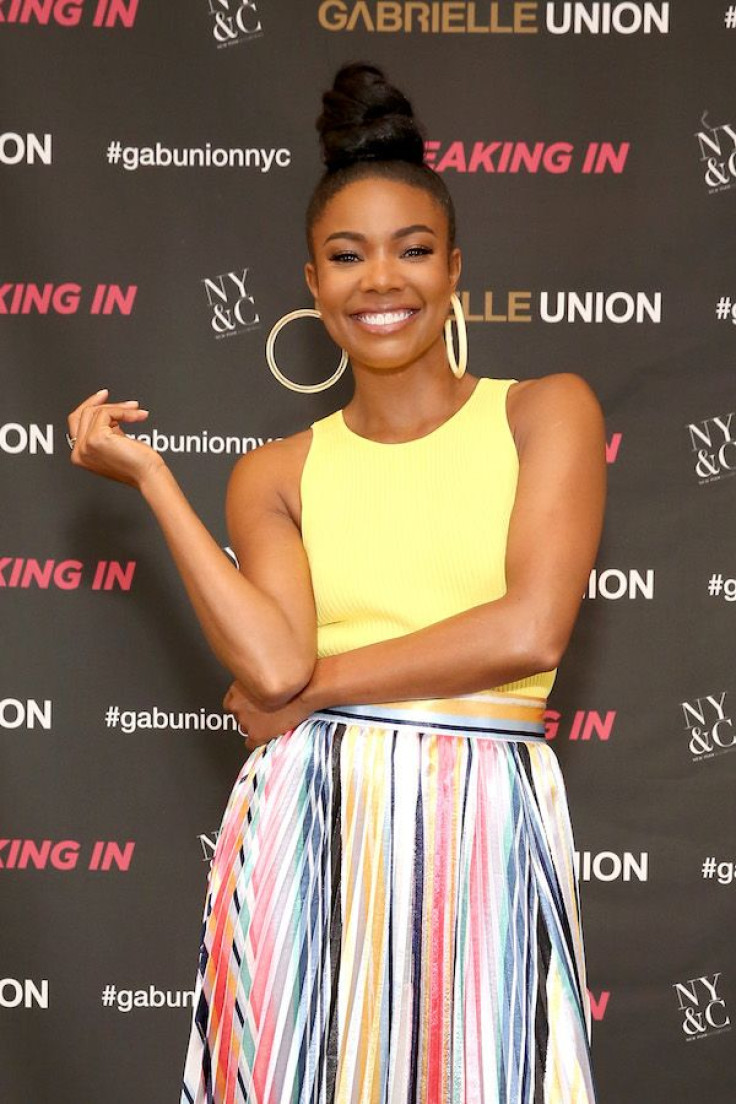 © Copyright IBTimes 2023. All rights reserved.