Gala Games Legal Skirmish: CEO And Co-Founder File Lawsuits Against Each Other; Token Sees Double-Digit Dip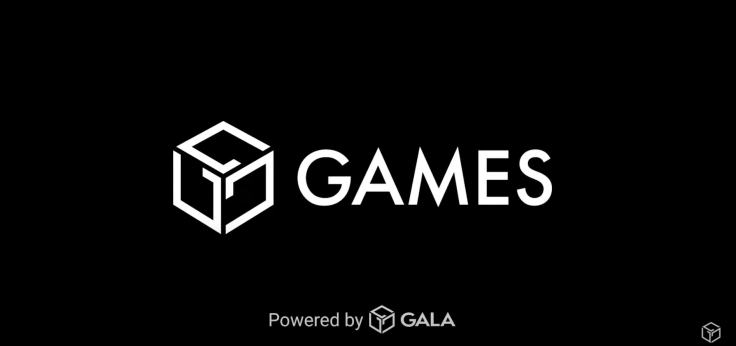 KEY POINTS
The downtrend could be due to the unfavorable market-wide bearish conditions
The value of the crypto asset immediately nosedived after news of an internal squabble broke
GALA was trading down at $0.01657 in the early hours of Sunday
Blockchain gaming giant Gala Games has been at the center of a storm that burst from within because of a legal feud between its founders who recently filed lawsuits against each other. As a result, its native crypto GALA saw a massive double-digit plummet from its 2023 peak.
GALA, the utility token and the primary currency of the Gala Games ecosystem, was under intense selling pressure at the start of this month, with its value down to as low as 72% from its 2023 peak price of $0.062, trading in the red zone at $0.017.
GALA was trading down at $0.01657 as of 1:53 a.m. ET on Sunday, representing an 11.24% decrease over the past 24 hours and a 26.7% decrease over the last 30 days. It means it is retesting its all-time low price in the later part of 2022 at around $0.016, according to CoinMarketCap's data.
But what caused the sudden plummet in the price of GALA?
The downtrend could be due to the unfavorable market-wide bearish conditions, which saw top crypto assets like Bitcoin and Ethereum – two of the world's largest cryptocurrencies by market capitalization – surge before sinking, pulling altcoins to even much lower price levels.
Aside from the market factors, the value of the crypto asset immediately nosedived after news of the internal squabble broke, which could further see GALA plunging to much lower price levels.
Court documents revealed that Gala Games CEO Eric Schiermeyer and Co-founder Wright Thurston filed a lawsuit against each other on Aug. 31 over allegations of theft of GALA tokens.
Schiermeyer filed a verified shareholder derivative complaint, accusing Thurston and his investment vehicle, True North United Investments, of taking 8,645,014,077 GALA tokens from the company.
The complaint also alleged Thurston and his investment vehicle took the tokens using "a complicated series of transactions" worth around $130 million before the company could take any action.
The U.S. Securities and Exchange Commission (SEC) had previously sued Thurston and True North for fraudulent activities related to a crypto token venture called GREEN, a Utah-based limited liability company,
In the lawsuit, the agency alleged that True North, Thurston and a contracted promotor Kristoffer Krohn had fraudulently offered securities from the "promotion and sale of purported crypto asset mining products."
"When confronted about his theft of Company GALA, Thurston falsely stated that he simply intended to hold the GALA in secure wallets for the benefit of Gala Games. However, last year Thurston and/or True North began moving the stolen tokens from those wallets and exchanging or selling them in a complex web of obfuscatory transactions. He was able to exchange, hide, or sell approximately $130,000,000 worth of the stolen GALA before Gala Games could stop him," it said.
Thurston was accused of stealing "licenses to operate 'nodes' on the Gala ecosystem from the company. These nodes can be operated to earn valuable GALA tokens. Thurston sold those stolen node licenses to others while keeping the proceeds of those sales for himself and/or True North. Thurston and True North have been sued by the purchasers of those stolen licenses, who have accused Thurston of defrauding them."
Meanwhile, True North United Investments' lawsuit against Schiermeyer accused the Gala Games CEO of "corporate waste, conversion, unjust enrichment." It asked the court for his "removal" as a "director and president of BGP [Blockchain Game Partners]."
It also claimed that "Schiermeyer's malfeasance, mismanagement and self-dealing have resulted in hundreds of millions of dollars in damage to BGP's reputation and company and shareholder assets."
The company accused Schiermeyer of causing "BGP to sell off and waste millions of dollars in company assets, including "burning off" approximately $600 million in Gala and shareholder assets," causing Gala Games "to lend millions of BGP funds to himself for personal interests," usurping "corporate opportunities by forming entities in Switzerland and Dubai to pursue business opportunities that rightfully belong to BGP (and inserting himself as the controlling shareholder" and engaging "in systematic, intentional, and deceptive behavior to the detriment of BGP and its shareholders," among many others.
The lawsuit also alleged that the CEO's "actions have been ongoing and have seriously damaged and threaten to further damage BGP."
BGP is a developer and provider of decentralized games doing business as Gala Games.
GALA's total circulating supply stands at 23,394,531,569 tokens as of 12:44 a.m. ET on Sunday, with its value up by 12.21% at a $382,748,721 market cap, according to CoinMarketCap.
© Copyright IBTimes 2023. All rights reserved.